Polo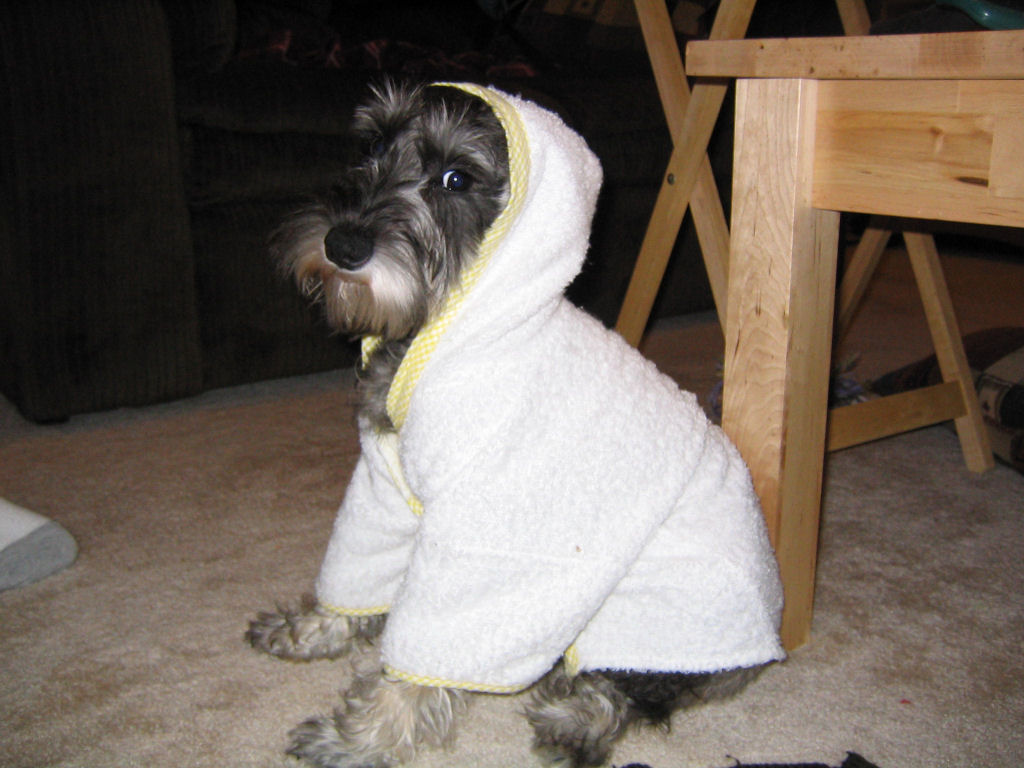 Polo is getting to be such a big boy! He is almost 15 pounds. We think he's pretty much potty trained at this point. It's been weeks since he had an accident in the house. He is really good about going to the door when he needs to potty. We've been letting him have a lot more freedom when we're home.
He met his "cousin" Monster last week. I don't think Monster was ready for a playful 4 month old puppy and I don't think Polo understood that Monster is an "old man" at 10 years old and was not in the mood for playing!
Here's a picture of Polo in his bathrobe. I had just given him a bath and put him in his robe. He kept trying to grab the hood, but he didn't mind it too much!
Labels: polo