U.S.S. CERRITOS NCC-75567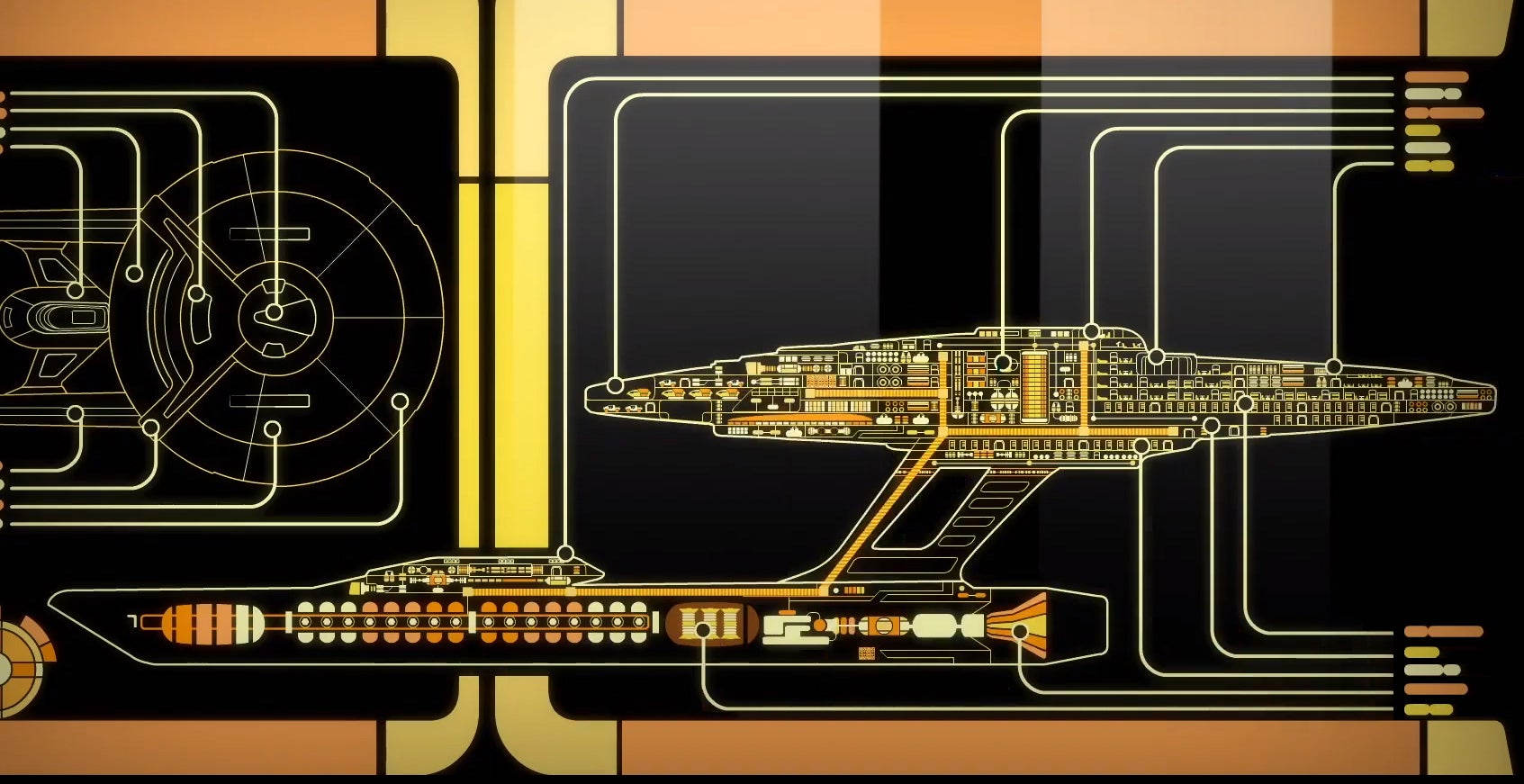 ---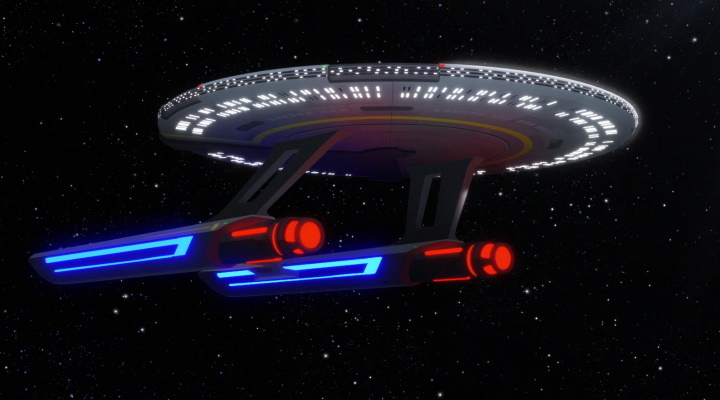 The California-class starship is a Starfleet workhorse designed to assist the fleet's flagships with utility support. Each starship is named for a city in the state of California on Earth.

Commissioned in the 24th century, it is a relatively small starship compared to the rest of the fleet. It takes design cues from the 23rd century Miranda-class starships.

The California-class starship's hull includes colored accent stripes matching the Starfleet division they supports (e.g., gold for engineering support, blue for medical support). Main Engineering and the warp core are located in a small secondary hull module, which is connected directly to the warp nacelles and connected to the saucer section via pylons.
SPECIFICATIONS
| | |
| --- | --- |
| NAME/REGISTRY | U.S.S. Cerritos NCC-75567 |
| CLASSIFICATION | California-Class Utility Support Vessel |
| YEAR COMMISSIONED | |
| LENGTH | 0 M |
| WIDTH | 0 M |
| HEIGHT | 0 M |
| WEIGHT | 0 MT |
| DECKS | 20 |
| CREW COMPLIMENT | Classified |
| PRIMARY PROPULSION | Matter/Antimatter Reactor (warp core) |
| SECONDARY PROPULSION | Deuterium Fusion Drive motors (impulse engines) |
| WARP FACTOR | Classified |
| ARMAMENT | Classified |
| COMPUTER CORE | Classified |
| AUXILIARY CRAFT | Type 6A Shuttlecraft |
NOTABLE CALIFORNIA-CLASS STARSHIPS
| REGISTRY | DESIGNATION | CMD. OFFICER | NOTES |
| --- | --- | --- | --- |
| NCC-12101 | U.S.S. Solvang | Capt. Dayton | Destroyed by the Pakleds in the Kalla system ("No Small Parts") |
| NCC-12109 | U.S.S. Rubidoux | Capt. Dayton | The Rubidoux was consumed by a space entity. Its crew was rescued by the Cerritos ("Much Ado About Boimler") |
| NCC-75567 | U.S.S. Cerritos | Capt. Carol Freeman | The California-class starship is a Starfleet workhorse designed to assist the fleet's flagships. The U.S.S. Cerritos specializes in second contact as well as other support tasks. ("Second Contact") |
| NCC-87075 | U.S.S. Merced | Capt. Durango | Assists the Cerritos in recovering a recently discovered ancient generation ship ("Moist Vessel") |
---