Star Trek: Lower Decks
---
"Second Contact"
| | |
| --- | --- |
| Episode Number | 1 (1.01) |
| Production Number | 1001 |
| Season | 1 |
| Stardate | 57436.2 (Year 2380) |
| Original Airdate | 06-Aug-2020 |
| Teleplay | Mike McMahan |
| Director | Barry J. Kelly |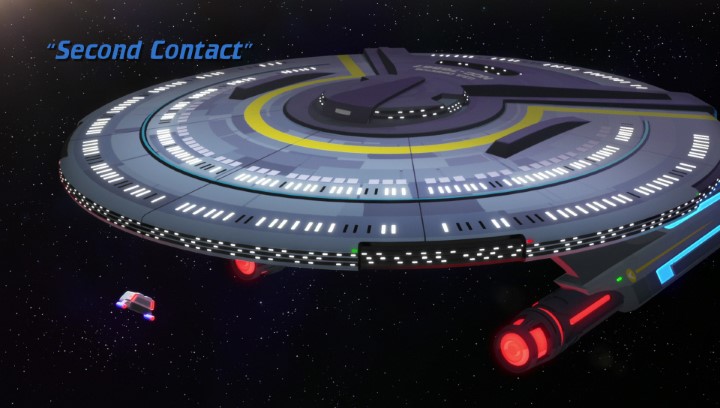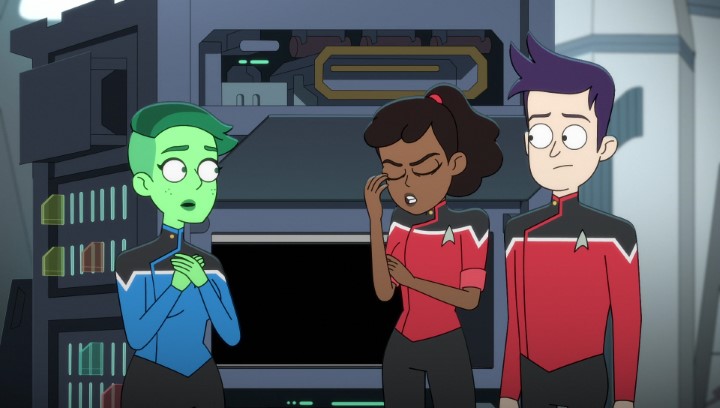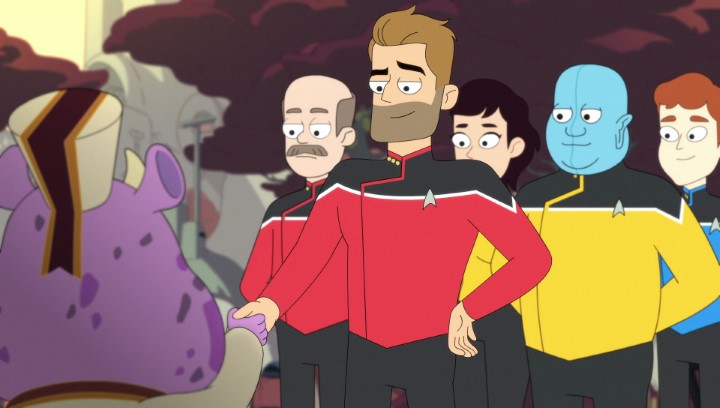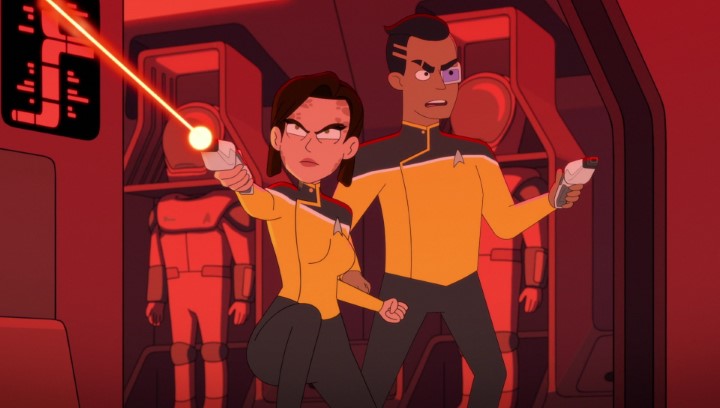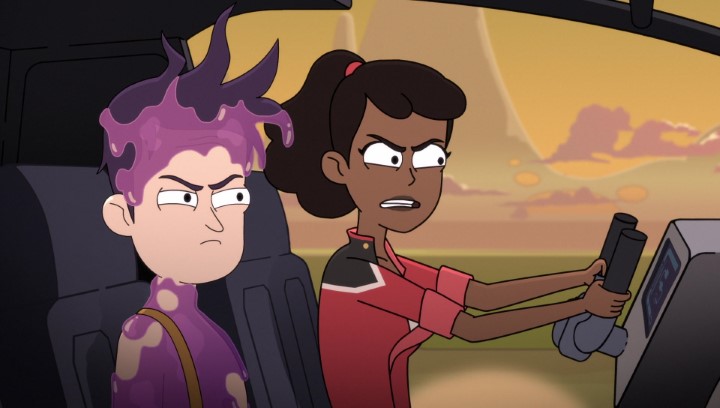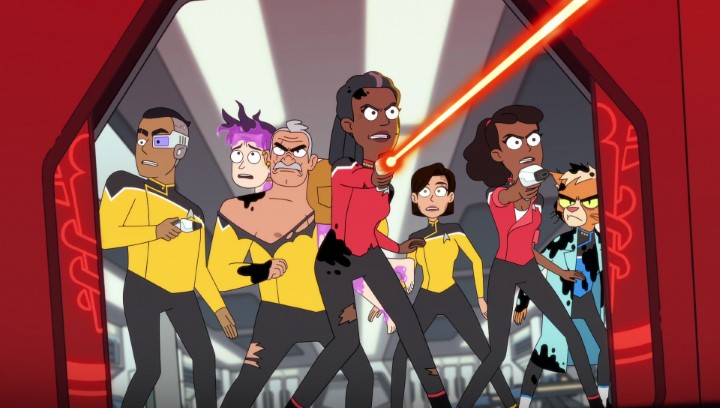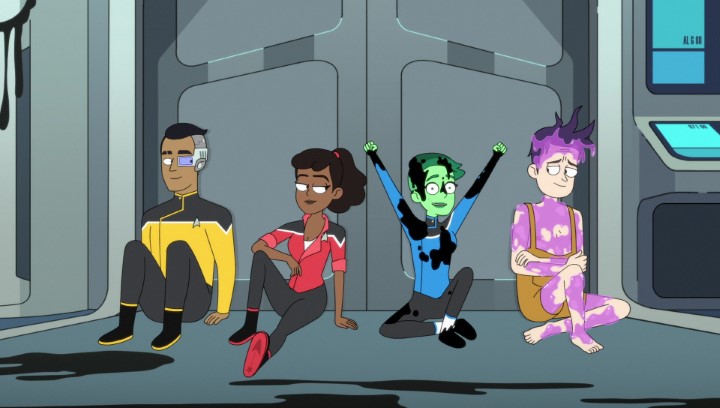 Synopsis
Ensign Tendi has her first day of work on Starfleet's U.S.S. Cerritos, where she meets fellow support crew members, Ensigns Mariner, Boimler and Rutherford. Meanwhile, Boimler is tasked with a secret special assignment and Rutherford attempts to keep his dating life intact while a sci-fi disaster strikes the ship.
Starring
Tawny Newsome (Ensign Beckett Mariner)
Jack Quaid (Ensign Brad Boimler)
Noël Wells (Ensign D'Vana Tendi)
Eugene Cordero (Ensign Sam Rutherford)
Dawnn Lewis (Captain Carol Freeman)
Jerry O'Connell (Commander Jack Ransom)
Fred Tatasciore (Lieutenant Shaxs)
Gillian Vigman (Dr. T'Ana)
Guest Cast
Jessica McKenna (Ensign Barnes/Cerritos Computer)
Phil LaMarr (Starfleet Admiral)
Ben Rodgers (Lt. Commander Stevens)
Paul Scheer (Lt. Commander Andy Billups)
Notes
Star Trek: Lower Decks takes place in the year 2380, a year after Star Trek: Nemesis. The series follows the point of view of the four ensigns (the "lower deckers") instead of the bridge crew.

The U.S.S. Cerritos NCC-75567, a California-class starship, specializes in second contact.

Beckett Mariner is revealed to be Captain Freeman's daughter. Mariner previously served on the U.S.S. Quito, but was demoted and transferred to the Cerritos, where her mother could keep an eye on her. Her father is the unnamed Starfleet Admiral voiced by Phil LaMarr.

Ensign Brad Boimler is a junior command division officer. The Cerritos is his first post after graduating from Starfleet Academy.

Ensign D'Vana Tendi is a junior science officer, newly transferred from Outpost 79. She is Orion.

Sam Rutherford is a junior engineer. He was recently outfitted with cybernetic implants.

Dr. T'Ana is a Caitian. The "cat" species was first seen The Animated Series as Lt. M'Ress.

Lt. Cmdr. Andy Billups is the chief engineer, and Rutherford's supervisor.

Jessica McKenna provides the voice of Ensign Barnes as well as the voice of the Cerritos computer.
---