ENTERPRISE NX-01

---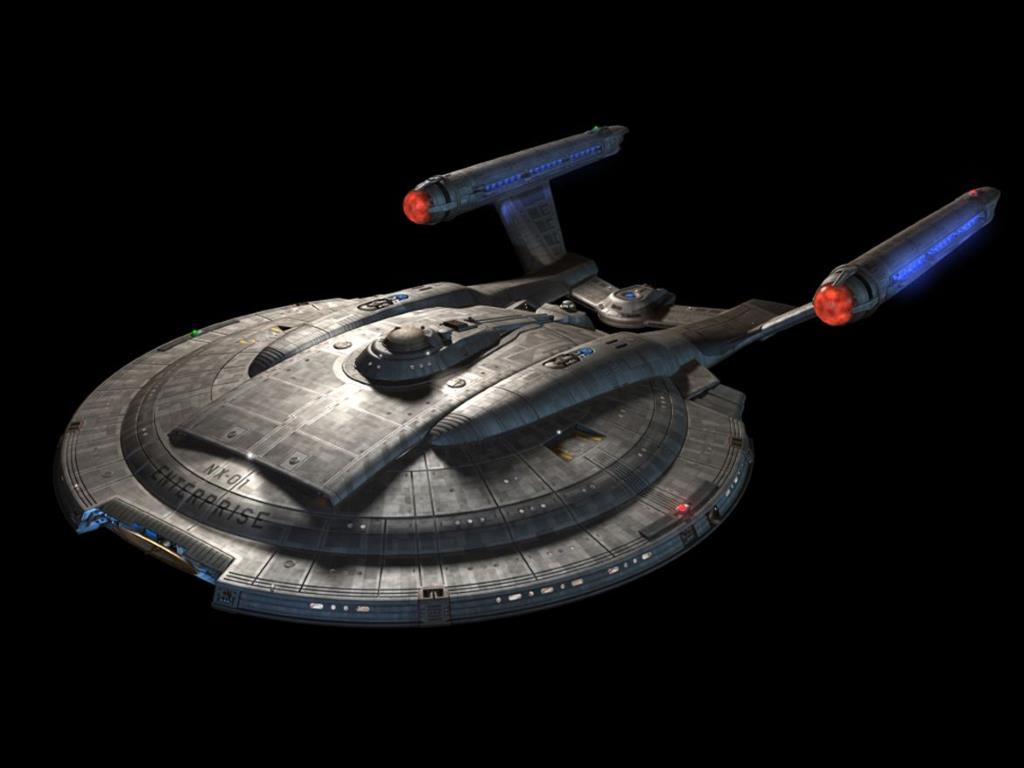 The NX-class starship was the new generation of warp-five starships designed for long-term space travel and scientific discovery. It was the culmination of 32 years of research and development at the Warp Five Complex, led by Henry Archer, and other scientists inspired by Zefram Cochrane. The warp-five engine put humanity within reach of thousands of inhabited worlds.

The NX-class starship utilizes the dual-nacelle design that was first employed by Zefram Cochrane's Phoenix. Most of the crew's activities take place in a large saucer section, which contains crew quarters, science departments, a sickbay, cargo bays and an armory. The bridge — the command center of the ship — sits atop the saucer section. The front of the saucer section is equipped with a "deflector" that protects the ship from space dust and other particles that would otherwise cause significant damage at faster-than-light speeds.

NX-01 Enterprise launched in April of 2151, under the command of Captain Jonathan Archer, son of designer Henry Archer.
SPECIFICATIONS
| | |
| --- | --- |
| NAME/REGISTRY | Enterprise NX-01 |
| CLASSIFICATION | NX-Class Explorer |
| YEAR COMMISSIONED | 2151 |
| LENGTH | 225 M |
| WIDTH | 136 M |
| HEIGHT | 33 M |
| WEIGHT | 80,000 MT |
| DECKS | 7 |
| CREW COMPLIMENT | 83 |
| PRIMARY PROPULSION | Matter/Antimatter Reactor (warp core) |
| SECONDARY PROPULSION | Deuterium Fusion Drive motors (impulse engines) |
| WARP FACTOR | 4.5 (Cruise Velocity); 5.2 (Max Velocity) |
| ARMAMENT | 3 Phase cannons, plasma cannons; photonic torpedoes (added in 2153), pulsed phase cannons (added in 2154), polarized hull plating |
| COMPUTER CORE | Classified |
| AUXILIARY CRAFT | 2 Shuttlepods |
NOTABLE NX-CLASS STARSHIPS
| REGISTRY | DESIGNATION | CMD. OFFICER | NOTES |
| --- | --- | --- | --- |
| NX-01 | Enterprise | Capt. Jonathan Archer | First Earth Starfleet starship with a Warp 5 engine. Launched in 2151. ("Broken Bow") |
| NX-02 | Columbia | Capt. Erika Hernandez | Second Earth Starfleet starship with a Warp 5 engine. Launched in 2153. ("Affliction") |
| NX-03 | Challenger | | Third Starfleet starship with a Warp 5 engine. Scheduled to launch in 2155. |
| NX-09 | Avenger | | |
---