Star Trek: Lower Decks
---
"No Small Parts"
| | |
| --- | --- |
| Episode Number | 10 (1.10) |
| Production Number | 1010 |
| Season | 1 |
| Stardate | |
| Original Airdate | 08-Oct-2020 |
| Teleplay | Mike McMahan |
| Director | Barry J. Kelly |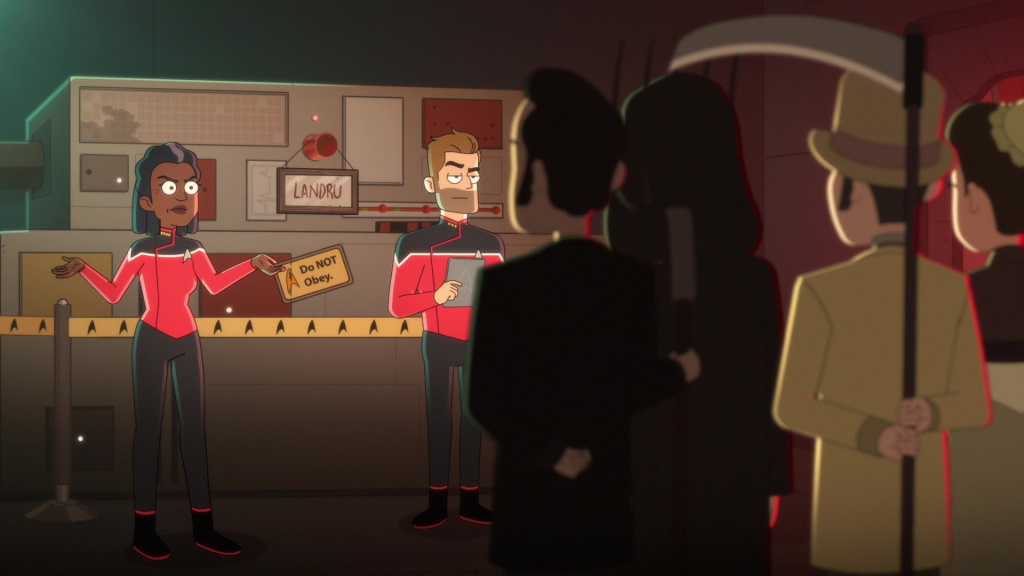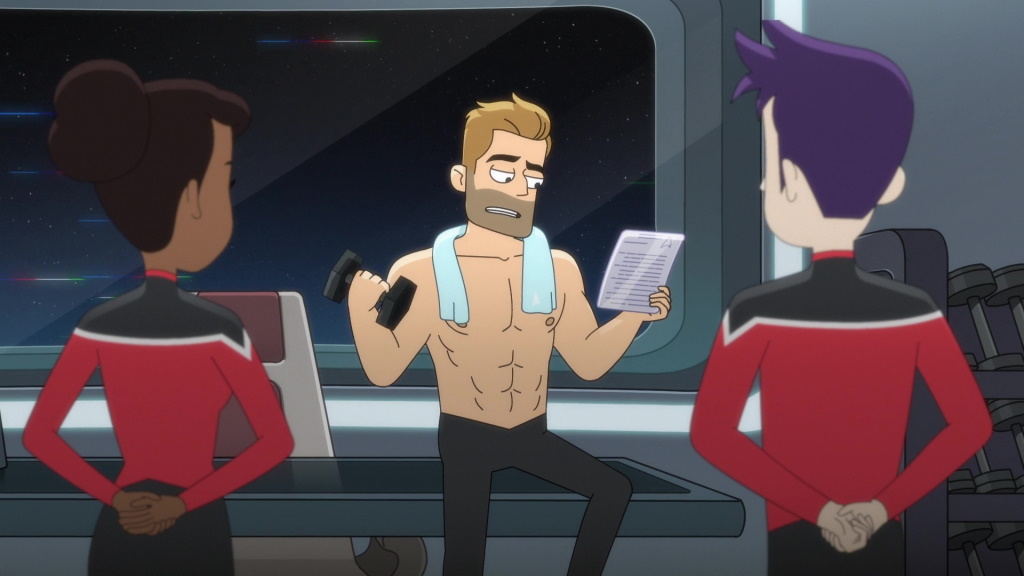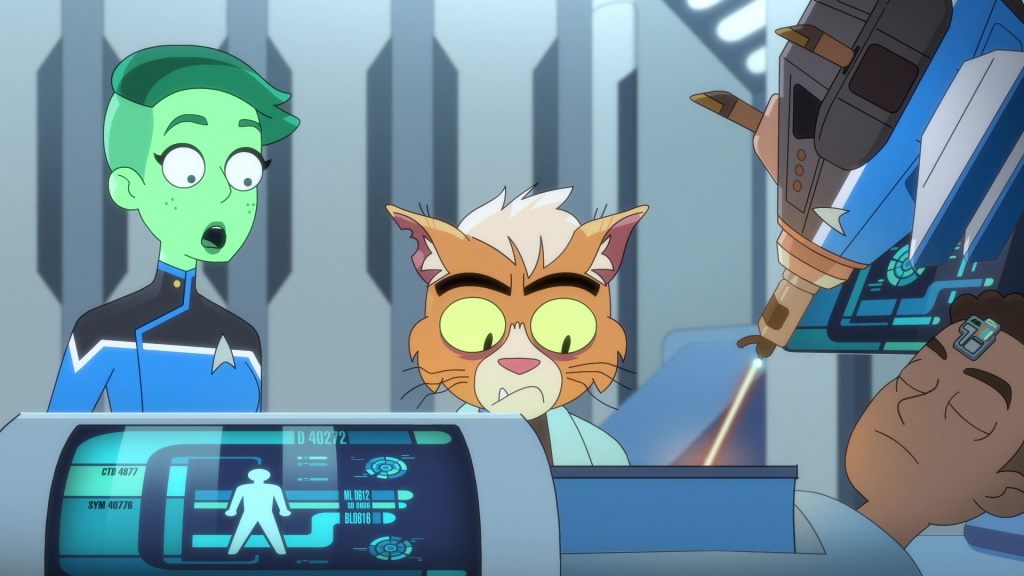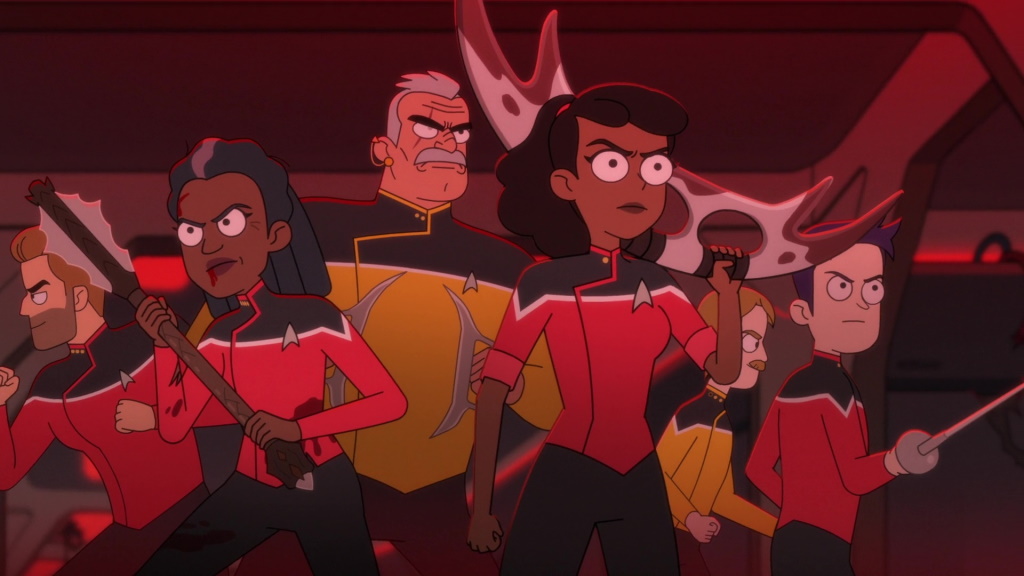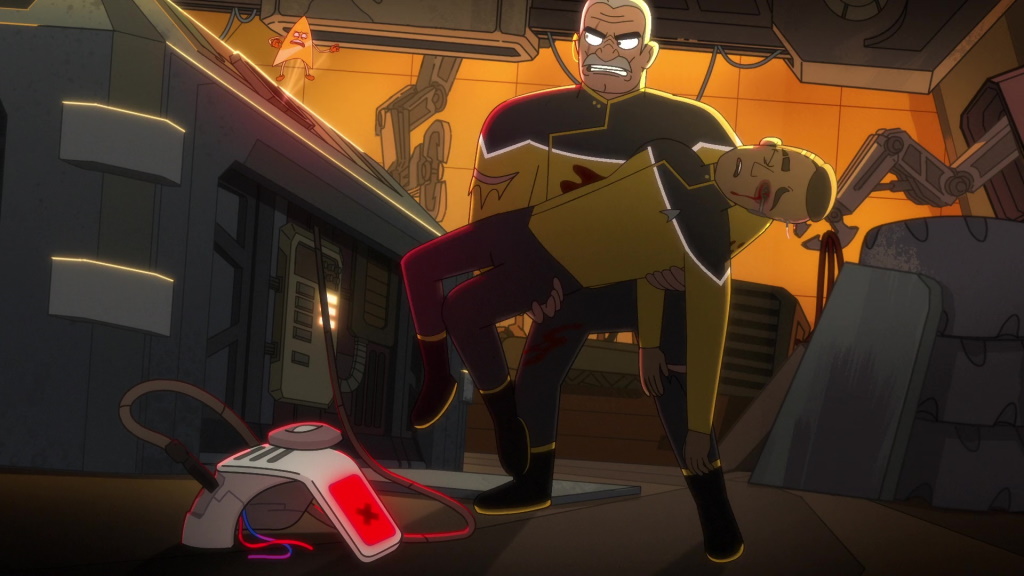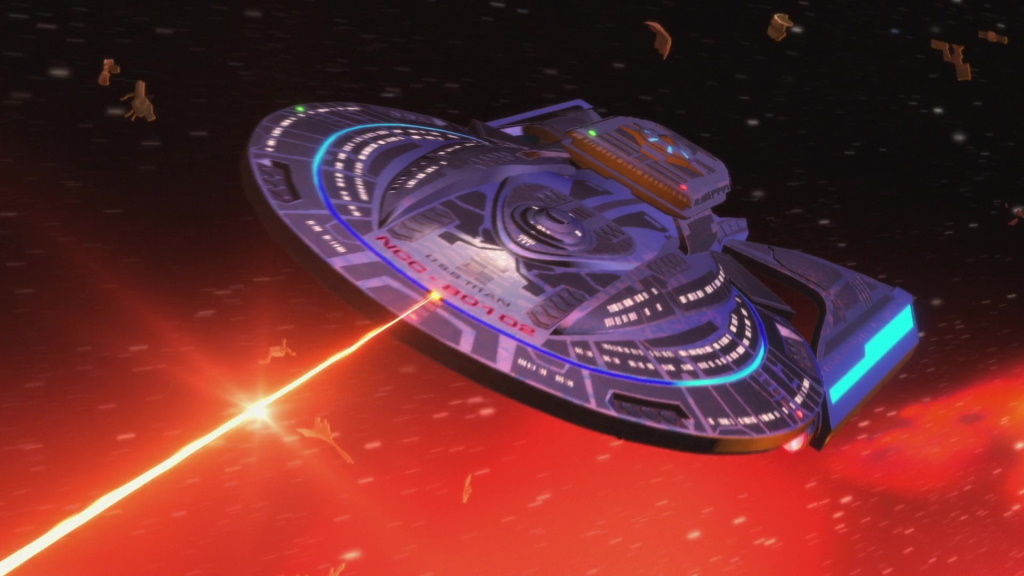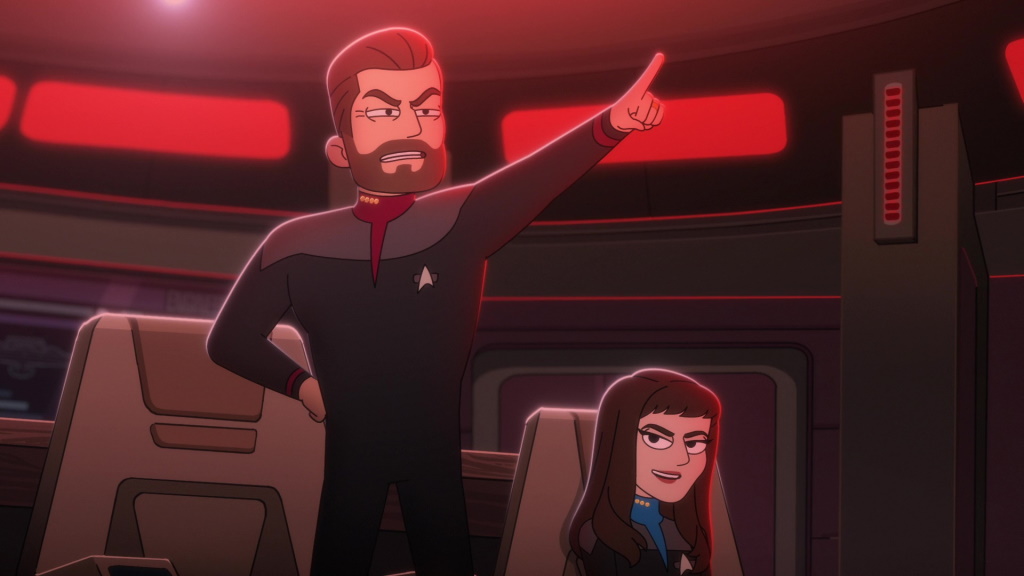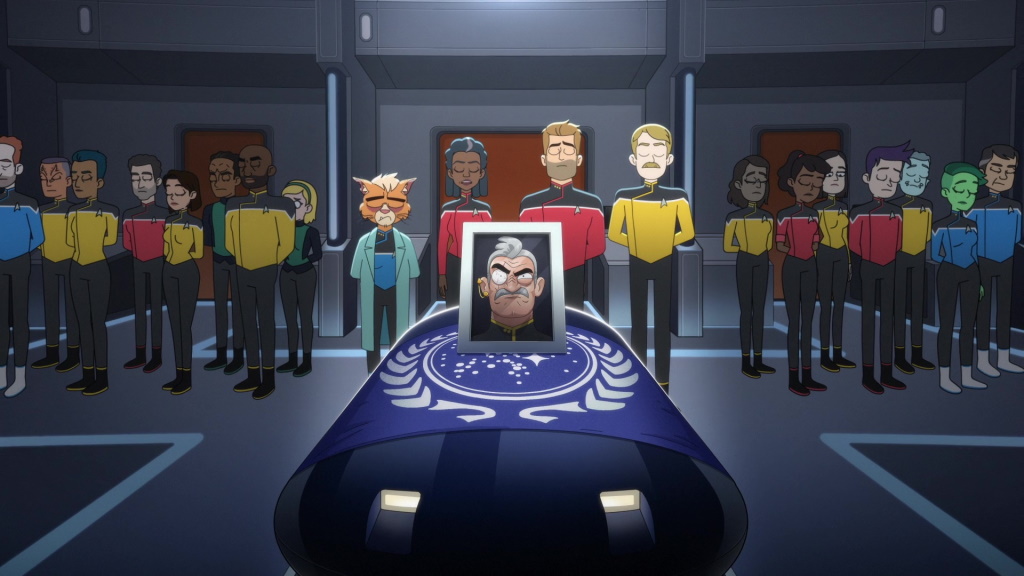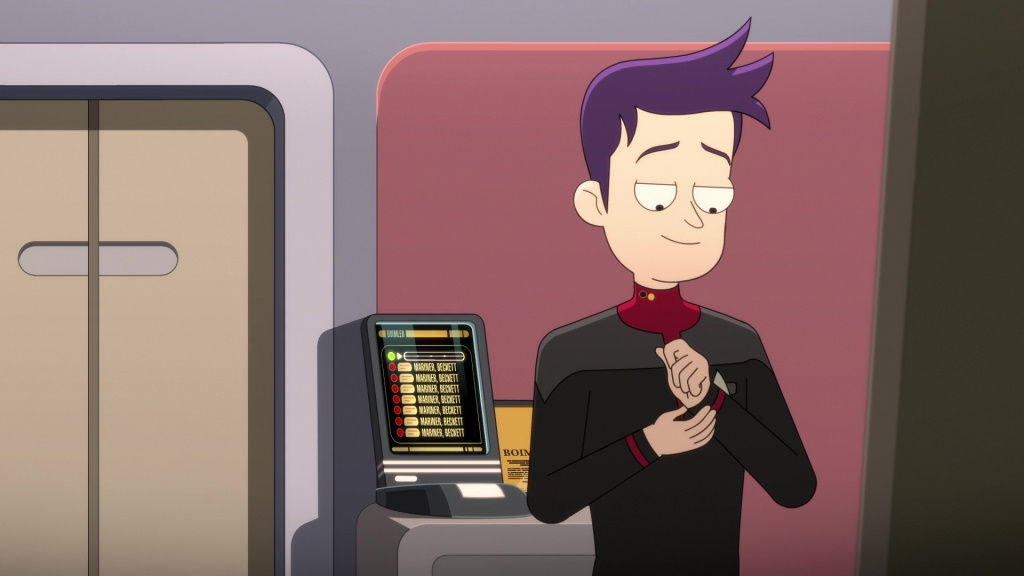 Synopsis
The U.S.S. Cerritos encounters a familiar enemy. Tendi helps a struggling Exocomp recruit find her footing.
Starring
Tawny Newsome (Ensign Beckett Mariner)
Jack Quaid (Ensign Brad Boimler)
Noël Wells (Ensign D'Vana Tendi)
Eugene Cordero (Ensign Sam Rutherford)
Dawnn Lewis (Captain Carol Freeman)
Jerry O'Connell (Commander Jack Ransom)
Fred Tatasciore (Lieutenant Shaxs)
Gillian Vigman (Dr. T'Ana)
Special Guest Star
Jonathan Frakes (Captain William Riker)
Marina Sirtis (Commander Deanna Troi)
Guest Cast
Kether Donohue (Peanut Hamper)
Jack McBrayer (Badgey)
Rich Fulcher (Jackabog)
Kari Wahlgren
Merrin Dungey (Solgang First Officer)
Nolan North
Ryan Ridley (Bajoran Crewman)
Neil Casey (Ensign Casey)
Echo Kellum (Titan Officer)
Paul Scheer (Lt. Commander Andy Billups)
Lauren Lapkus (Jennifer)
Notes
Season 1 finale.

Boimler accidentally broadcasts Mariner's secret to the entire ship.

An Exocomp named Peanut Hamper has been assigned to the Cerritos medical division. The Exocomp where introduced in the Next Generation episode "The Quality of Life".

In the opening teaser, the Cerritos has returned to Beta III, where the inhabitants have regressed to worshipping the computer Landru. This was the plot of the classic episode "The Return of the Archons".

The U.S.S. Titan NCC-80102 makes its first on-screen appearance, along with animated versions of Capt. Will Riker and Cmdr. Deanna Troi.

Captain Dayton and the crew of the U.S.S. Rubidoux (previously destroyed in "Much Ado About Boimler"), have been assigned to the brand new U.S.S. Solgang NCC-12101. The ship and its crew were promptly destroyed by the Pakleds, who hold a grudge against the Enterprise (see "Samaritan Snare").

Rutherford used his implant to upload a Badgey virus to the Pakled ship and Shaxs had to forcibly remove it. This caused him to lose his recent memories.

Lieutenant Shaxs sacrifices himself to save Rutherford.

Boimler is promoted to Lieutenant and transfers to the U.S.S. Titan.

Jonathan Frakes has now appeared in six different Star Trek series, and Marina Sirtis is now up to five. They are credited as special guest stars in the end credits.
---