Star Trek: The Next Generation
---
"Qpid"
| | |
| --- | --- |
| Episode Number | 94 (4.20) |
| Production Number | 194 |
| Season | 4 |
| Stardate | 44741.9 |
| Original Airdate | 01-Apr-1991 |
| Teleplay | Randee Russell and Ira Steven Behr |
| Director | Cliff Bole |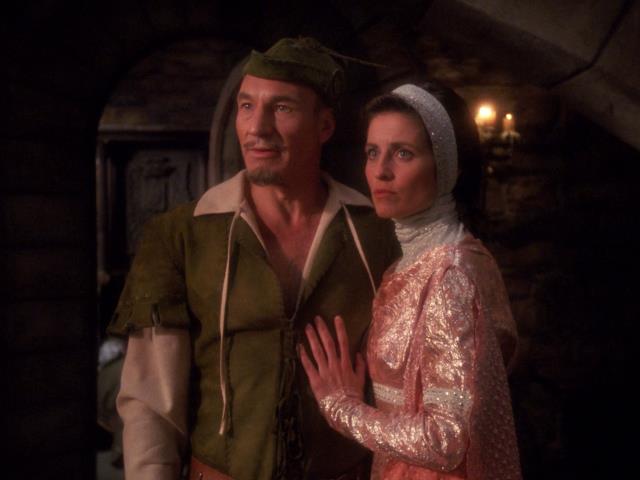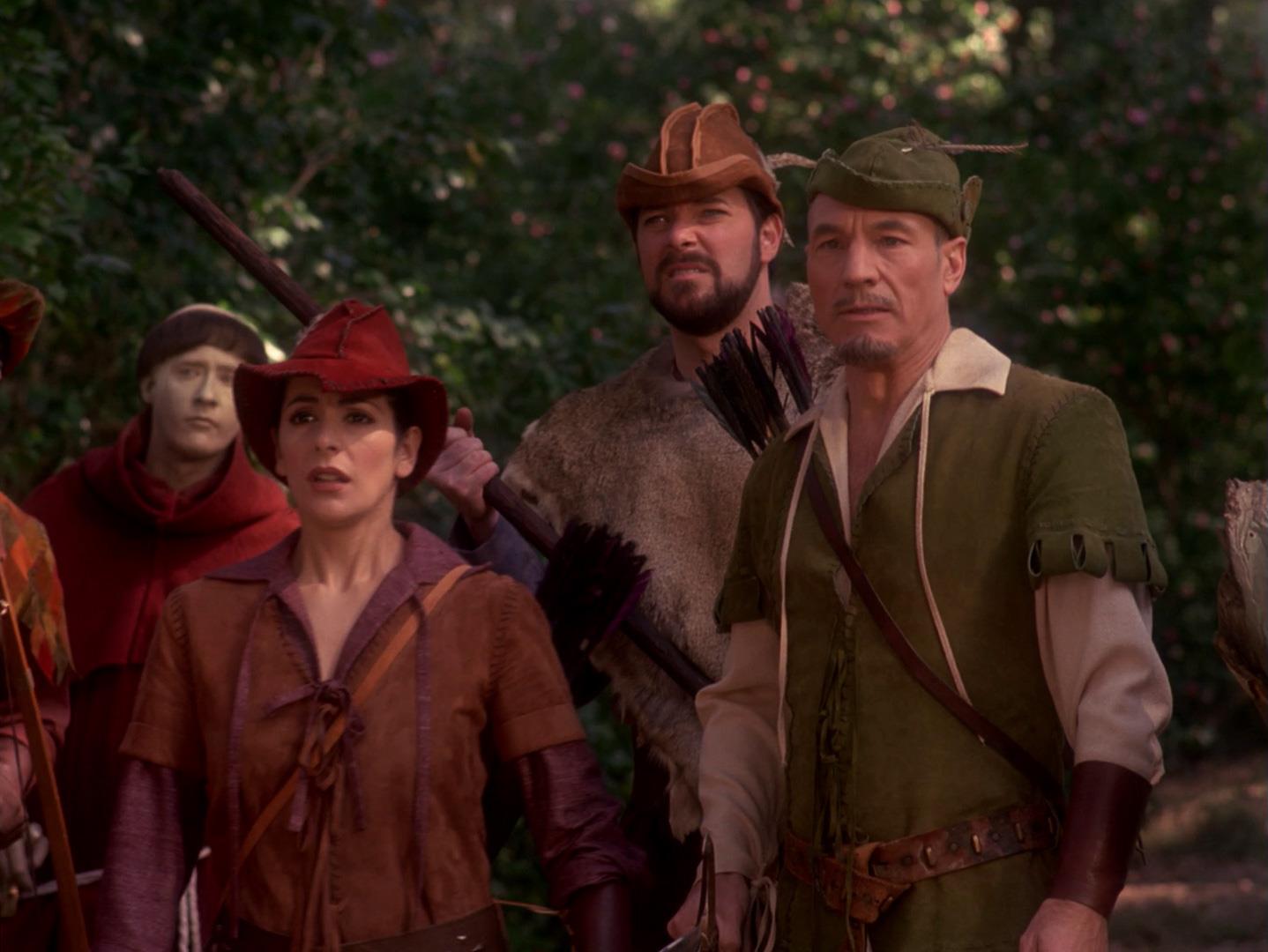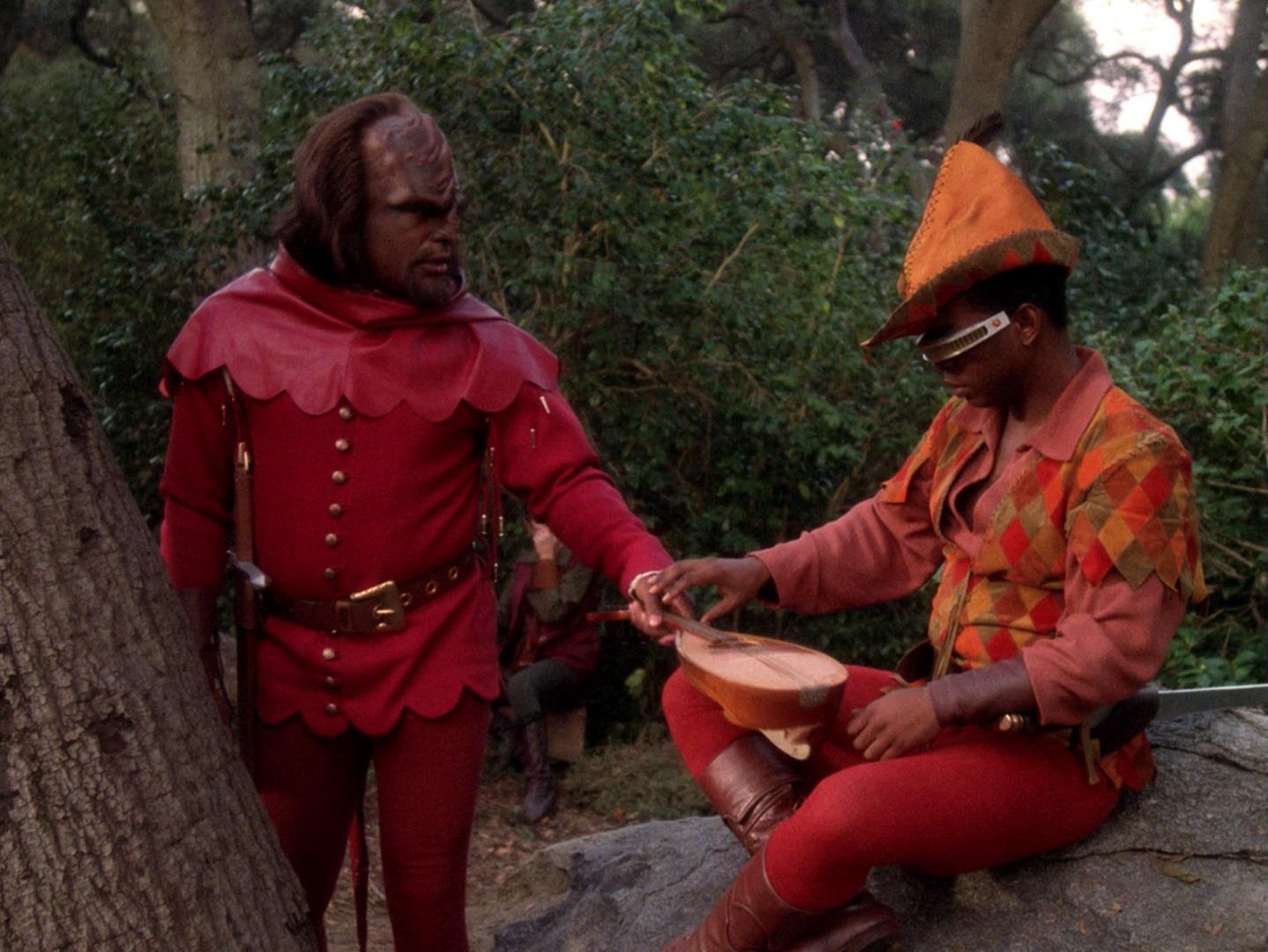 Synopsis
Vash comes to the Enterprise for an archaeology conference, but is annoyed Picard has never mentioned her to the crew. Q decides to help, and transforms the Captain and crew into Robin Hood and his Merry Men and Vash into Maid Marian in distress.
Guest Cast
John De Lancie ("Q")
Jennifer Hetrick (Vash)
Clive Revill (Sir Guy)
Joi Staton (The Servant)
Notes
After saving her, Vash goes off with Q to explore the galaxy. While Picard won't meet up with Vash again, she does return (along with Q) in the Deep Space Nine episode "Q-Less".

Picard met Vash in the 3rd season episode "Captain's Holiday".

Worf gets to say "I protest! I am not a merry man!"
---