Star Trek: The Next Generation
---
"The Bonding"
| | |
| --- | --- |
| Episode Number | 53 (3.05) |
| Production Number | 153 |
| Season | 3 |
| Stardate | 43198.7 |
| Original Airdate | 23-Oct-1989 |
| Teleplay | Ronald D. Moore |
| Director | Winrich Kolbe |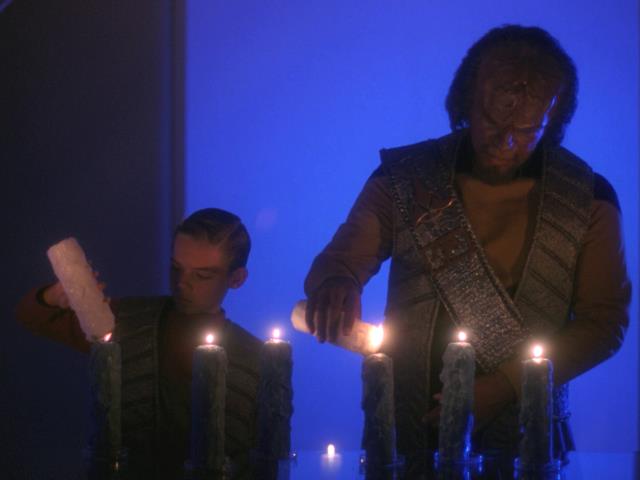 Synopsis
A routine mission to explore the ruins of the Koinonian civilization ends in tragedy when a bomb left over from that people's long war explodes, killing the ship's archaelogist Lt. Marla Aster. Back on the Enterprise, she suddenly reappears to take her son Jeremy down to the planet.
Guest Cast
Gabriel Damon (Jeremy Aster)
Susan Powell (Lt. Marla Aster)
Colm Meaney (Lt. Miles O'Brien)
Raymond Turner (the Teacher)
Notes
The Klingon r'uustai ceremony — the bonding — unites Worf and Jeremy as brothers.

This is the first episode written by Ronald D. Moore, who will go on to write many Trek episodes.
---