Star Trek: The Next Generation
---
"Justice"
| | |
| --- | --- |
| Episode Number | 8 (1.08) |
| Production Number | 109 |
| Season | 1 |
| Stardate | 41255.6 |
| Original Airdate | 09-Nov-1987 |
| Teleplay | John D.F. Black & Worley Thorne |
| Director | James L. Conway |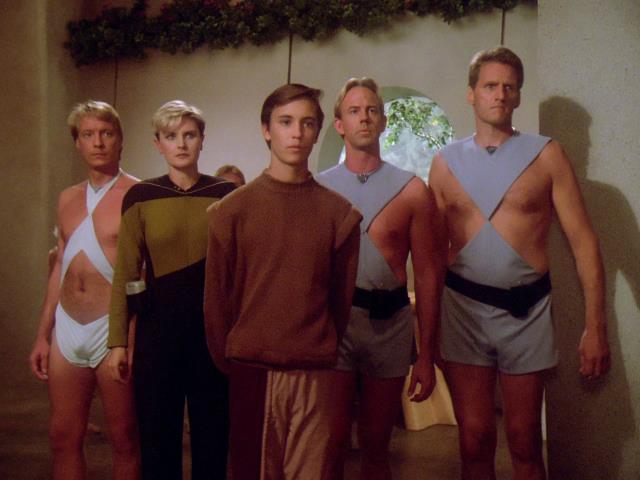 Synopsis
Wesley Crusher is sentenced to death for a minor infraction on a recreation planet in the Rubicun system. Picard must negotiate with the Edo for Wesley's life without violating the Federation's Prime Directive, which prohibits interfering with another civilization's way of life.
Guest Cast
Brenda Bakke (Rivan)
Jay Louden (Liator)
Josh Clark (Conn)
David Q. Combs (1st Mediator)
Richard Lavin (2nd Mediator)
Judith Jones (Edo Girl)
Eric Matthew (1st Edo Boy)
Brad Zerbst (Medical Technician)
David Michael Graves (2nd Edo Boy)
Notes
Josh Clark later played the recurring role of Lt. Carey on Star Trek: Voyager.

The Prime Directive would later be interpreted to prevent making contact with species that are not warp capable, such as the Edo.
---