Star Trek: The Next Generation
---
"The Battle"
| | |
| --- | --- |
| Episode Number | 9 (1.09) |
| Production Number | 110 |
| Season | 1 |
| Stardate | 41255.6 |
| Original Airdate | 16-Nov-1987 |
| Teleplay | John D.F. Black & Worley Thorne |
| Director | James L. Conway |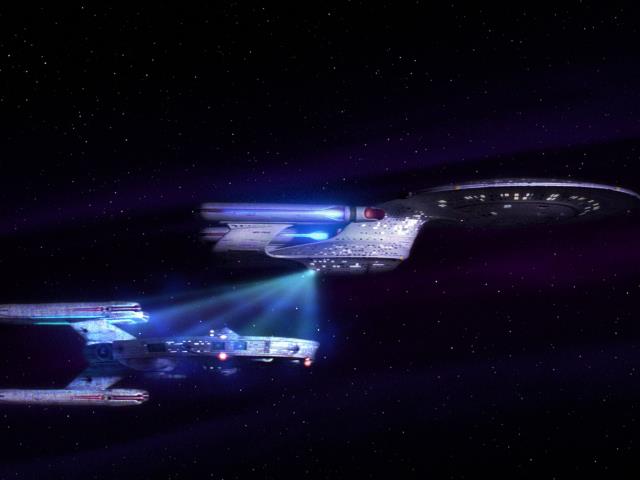 Synopsis
Ferengi Daimon Bok attempts revenge for an old battle on Picard with a mind-altering machine. While in command of the U.S.S. Stargazer, Captain Picard destroyed a Ferengi vessel commanded by Bok's son.
Guest Cast
Frank Corsentino (Daimon Bok)
Doug Warhit (First Officer Kazago)
Robert Towers (Second Officer Rata)
Notes
Daimon Bok returns to try again in the 7th season episode "Bloodlines".

The Constellation-class U.S.S. Stargazer NCC-2893 was thought to have been destroyed at Maxia Zeta 9 years previously, but it was salvaged by the Ferengi. Captain Picard was courtmartialed for losing the ship, but he was absolved of all charges.

Troi senses deception and danger from the Ferengi. It will later be established that Betazoids can not read Ferengi minds.
---