Star Trek: The Next Generation
---
"Lonely Among Us"
| | |
| --- | --- |
| Episode Number | 7 (1.07) |
| Production Number | 108 |
| Season | 1 |
| Stardate | 41249.3 |
| Original Airdate | 02-Nov-1987 |
| Story | Michael Halperin |
| Teleplay | D.C. Fontana |
| Director | Cliff Bole |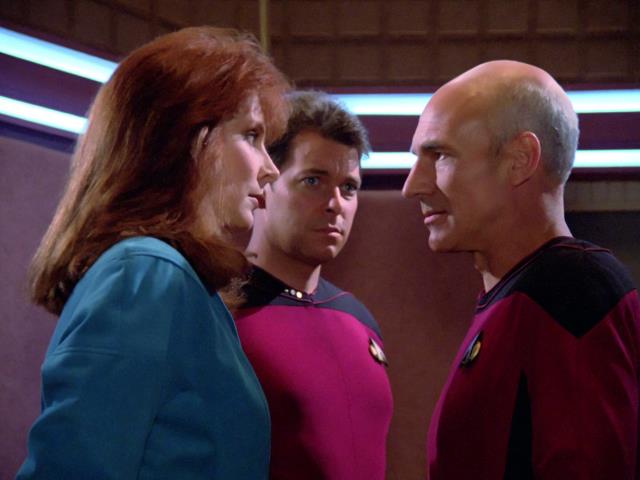 Synopsis
An energy cloud-being affects the Enterprise and causes Captain Picard to leave the Enterprise.
Guest Cast
Marc Alaimo (Antican Delegate)
John Durbin (Sestar)
Colm Meaney (Security Officer [Miles O'Brien])
Kavi Raz (Lt. Commander Singh)
Notes
Colm Meaney's unnamed character (later named O'Brien) switches to the yellow uniform in this episode from the red uniform seen in "Encounter at Farpoint".

Engineer Lt. Commander Singh is the first crew member who is killed on The Next Generation.

This episode marks the beginning of Data's fascination with Sherlock Holmes.
---