Star Trek: Enterprise
---
"Doctor's Orders"
| | |
| --- | --- |
| Episode Number | 68 (3.16) |
| Production Number | 68 |
| Season | 3 |
| Stardate | |
| Original Airdate | 18-Feb-2004 |
| Teleplay | Chris Black |
| Director | Roxann Dawson |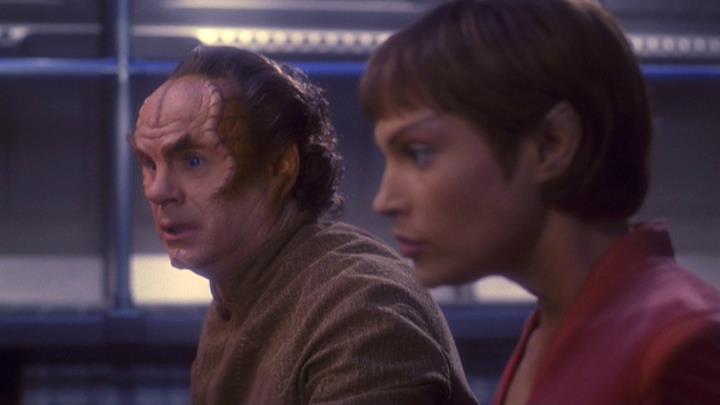 Synopsis
En route to Azati Prime, Archer and his crew encounter another roadblock: a trans-dimensional disturbance. The fate of Enterprise is in Dr. Phlox's hands as the rest of the crew must be induced into a coma in order to survive the four day trip.
Guest Cast
Porthos
Notes
Phlox narrates the events of the episode in a letter to his friend Dr. Lucas.

Affected by the disturbance, Phlox hallucinates that T'Pol is running the ship with him and Xindi-Insectroids are trying to get him.

Fake T'Pol can talk to Phlox, but she does not interact with anything nor is she able to provide him with guidance running the ship.

Running the ship alone, Phlox attends to the crew, walks around naked, and watches The Court Jester on movie night.

This episode's storyline is very similar to the Voyager episode "One" featuring Seven of Nine.
---