Star Trek: Enterprise
---
"Carpenter Street"
| | |
| --- | --- |
| Episode Number | 63 (3.11) |
| Production Number | 63 |
| Season | 3 |
| Stardate | |
| Original Airdate | 26-Nov-2003 |
| Teleplay | Rick Berman & Brannon Braga |
| Director | Mike Vejar |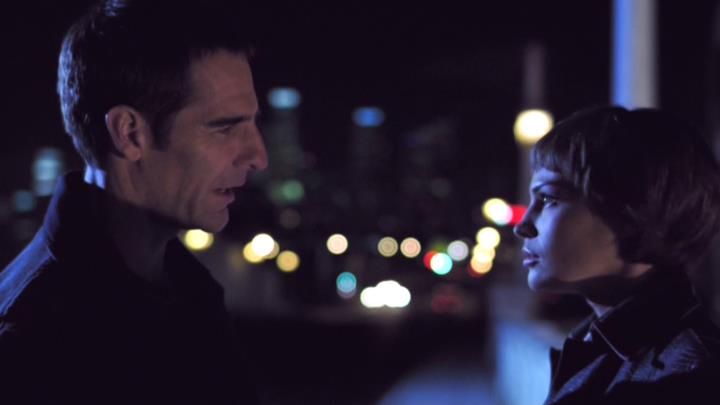 Synopsis
Archer receives a surprise visit from Daniels, the mysterious time traveling operative who has aided him in the past. Daniels tells Archer that three Xindi-Reptilians have somehow traveled back in time 150 years to Detroit, Michigan. He wants to send Archer and T'Pol back in time to investigate. He also gives Archer temporal tags to bring back anything that doesn't belong in the 21st century. After disguising them in clothing from the proper time period, Archer and T'Pol successfully travel 150 years in the past, arriving at night on a Detroit city street in the year 2004.
Guest Cast
Leland Orser (Loomis)
Matt Winston (Daniels)
Jeffrey Dean Morgan (Xindi-Reptilian #1)
Michael Childers (Strode)
Donna DuPlantier (Prostitute #2)
Billy Mayo (Officer #1)
Dan Warner (Officer #2)
Erin Cummings (Prostitute #1)
Notes
The Xindi are creating a bio-weapon using blood samples provided by Loomis' victims.

Mayweather, Phlox, and Sato do not appear in this episode; Reed is heard via communicator, but not seen.
---