Star Trek: Enterprise
---
"Similitude"
| | |
| --- | --- |
| Episode Number | 62 (3.10) |
| Production Number | 62 |
| Season | 3 |
| Stardate | |
| Original Airdate | 19-Nov-2003 |
| Teleplay | Manny Coto |
| Director | LeVar Burton |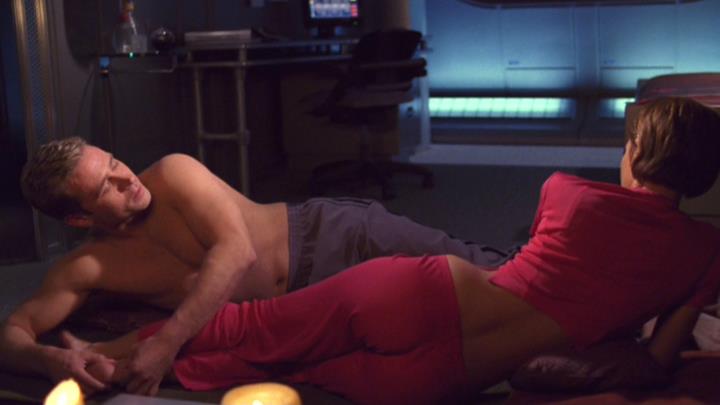 Synopsis
When Trip suffers a catastrophic injury, his only hope for survival is a transplant from a "mimetic simbiot" which Phlox grows from one of his exotic creatures. The simbiot would have Trip's genetic make-up, but it would grow old and die in a span of 15 days. Archer is uneasy about this plan, but he eventually decides that he has no choice: he must complete his mission and he needs Trip to do so.
Guest Cast
Adam Taylor Gordon (Sim-Trip, Age 8)
Shane Sweet (Sim-Trip, Age 17)
Maximillian Orion Kesmodel (Sim-Trip, Age 4)
Notes
This is the first episode written by co-executive producer Manny Coto, who will go on to executive produce Season 4.

This episode was voted the third most popular episode by fans during the push to the Enterprise series finale in 2005.

Adam Taylor Gordon also played a younger Trip in the dream sequence in "The Xindi".
---