Star Trek: The Next Generation
---
"Legacy"
| | |
| --- | --- |
| Episode Number | 80 (4.06) |
| Production Number | 180 |
| Season | 4 |
| Stardate | 44215.2 |
| Original Airdate | 29-Oct-1990 |
| Teleplay | Joe Menosky |
| Director | Robert Scheerer |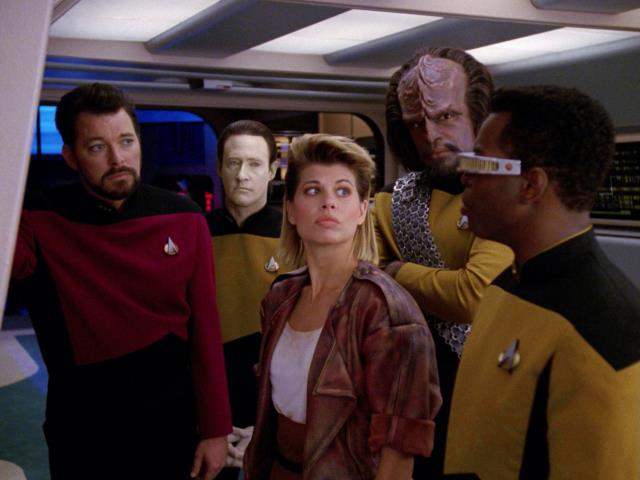 Synopsis
A rescue attempt of a Federation freighter on Turkana IV, Tasha Yar's home planet, leads to her sister, Ishara Yar. Yar wins the confidence of the crew and offers to help rescue the men, but is actually using the Enterprise to further her own cause.
Guest Cast
Beth Toussaint (Ishara Yar)
Don Mirault (Hayne)
Colm Meaney (Lt. Miles O'Brien)
Vladimir Velasco (Tan Tsu)
Christopher Michael (Coalition Lieutenant)
Notes
Tasha Yar left Turkana IV when she was 15. Ishara chose to stay and she joined the Coalition, who is at war with the Alliance.

Tasha Yar died in the first season episode "Skin of Evil".

The U.S.S. Potemkin (NCC-18253, Excelsior-class) was the last starship to visit Turkana IV in 2361. Riker previously served on the Potemkin (presumably after contact with Turkana IV).
---