Star Trek: The Next Generation
---
"The Best of Both Worlds, Part I"
| | |
| --- | --- |
| Episode Number | 74 (3.26) |
| Production Number | 174 |
| Season | 3 |
| Stardate | 43989.1 |
| Original Airdate | 18-Jun-1990 |
| Teleplay | Michael Piller |
| Director | Cliff Bole |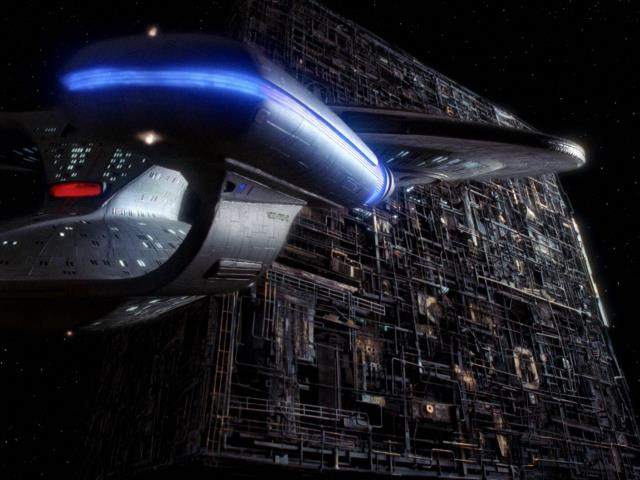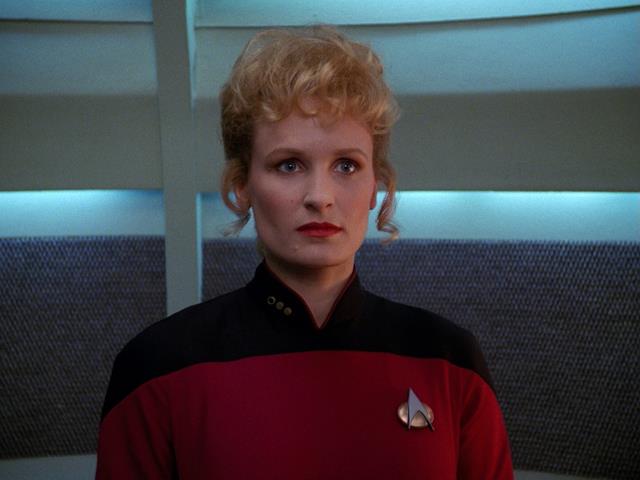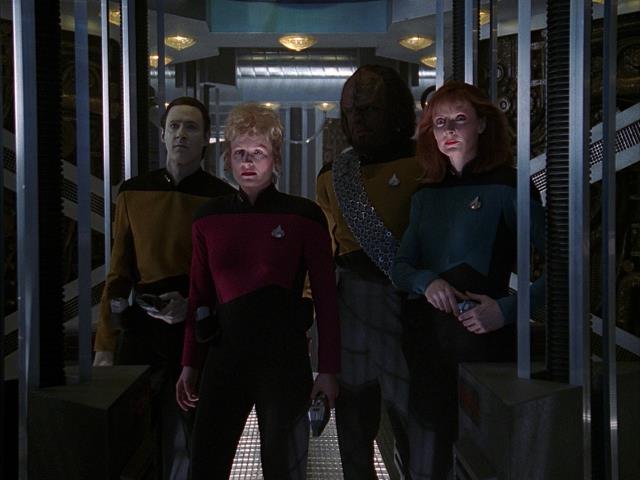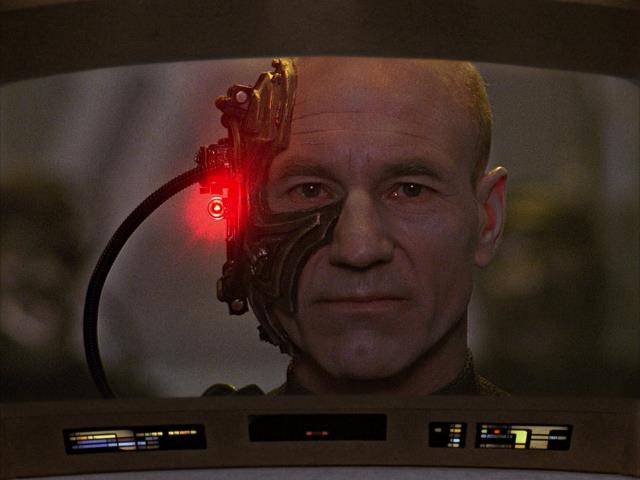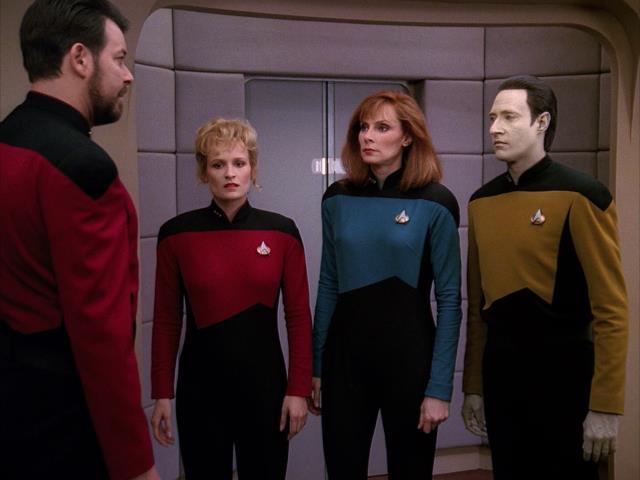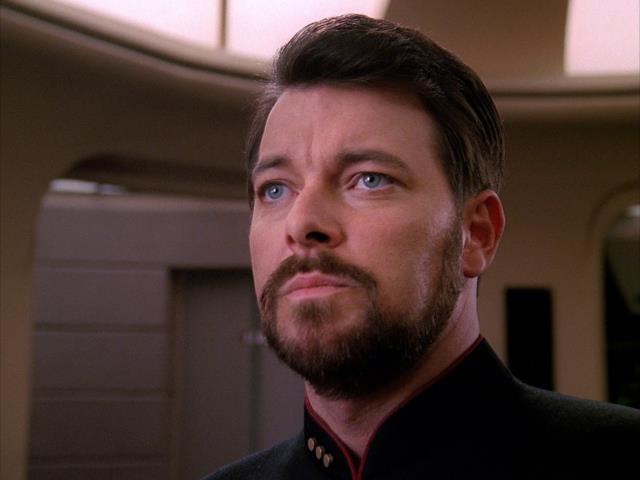 Synopsis
When the Borg begin attacking within Federation space, Borg specialist Lt. Commander Shelby joins the Enterprise. After a short battle, the Enterprise retreats into a nebula. Hidden in the nebula, the crew works to turn the main deflector dish into a high-energy weapon. The Borg kidnap Picard, transform him into a Borg designated as "Locutus" to be their spokesman, and set a direct course for Sector 0-0-1 — Earth. When a rescue attempt fails, Riker orders "Mr. Worf…fire." (To be continued…)
Guest Cast
Whoopi Goldberg (Guinan)
Elizabeth Dennehy (Lt. Commander Shelby)
George Murdock (Admiral J.P. Hansen)
Colm Meaney (Chief Miles O'Brien)
Notes
The Season 3 finale cliffhanger; continued in the 4th season premiere "The Best of Both Worlds, Part II".

Lt. Commander Shelby is the head of Starfleet's Borg tactical analysis team.

The Borg were introduced in Season 2's "Q Who".

Riker is offered command of the U.S.S. Melbourne NCC-62043. He decides to stay on the Enterprise. (Good thing, because the Melbourne is destroyed by the Borg in Part II.) This is the third time he's turned down a promotion to captain. The first two were the U.S.S. Drake and the U.S.S. Aries.

Elizabeth Dennehy is actor Brian Dennehy's daughter.

George Murdock previously played "God" in Star Trek V: The Final Frontier.

"The Best of Both Worlds" was voted the most popular episode of Star Trek: The Next Generation.
---