Star Trek: The Next Generation
---
"A Matter of Perspective"
| | |
| --- | --- |
| Episode Number | 62 (3.14) |
| Production Number | 162 |
| Season | 3 |
| Stardate | 43610.4 |
| Original Airdate | 12-Feb-1990 |
| Teleplay | Ed Zuckerman |
| Director | Cliff Bole |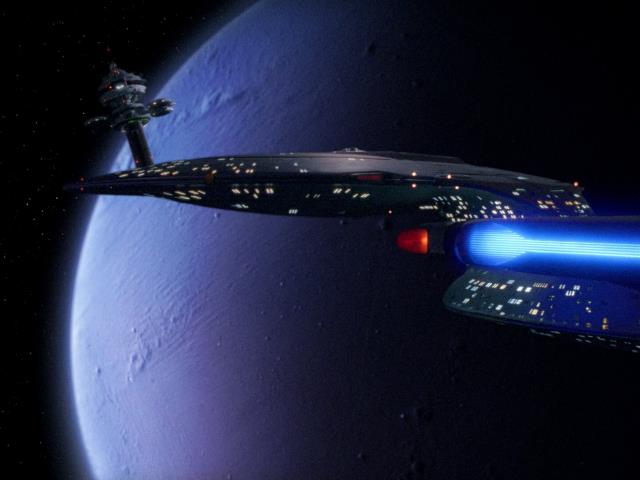 Synopsis
After Commander Riker is accused of murdering a scientist after the Tanuga IV Space Station explodes, conflicting reports are recreated on the holodeck.
Guest Cast
Craig Richard Nelson (Chief Investigator Krag)
Gina Hecht (Manua Apgar)
Mark Margolis (Dr. Nel Apgar)
Colm Meaney (Chief Miles O'Brien)
Juli Donald (Tayna)
Notes
Dr. Apgar was developing a weapon that used krieger waves, not an energy source.

Apgar tried to kill Riker as he beamed out, but the wave reflected off the beam and hit the krieger converter, which caused the station to explode.
---