Star Trek: The Next Generation
---
"The Vengeance Factor"
| | |
| --- | --- |
| Episode Number | 57 (3.09) |
| Production Number | 157 |
| Season | 3 |
| Stardate | 43421.9 |
| Original Airdate | 20-Nov-1989 |
| Teleplay | Sam Rolfe |
| Director | Timothy Bond |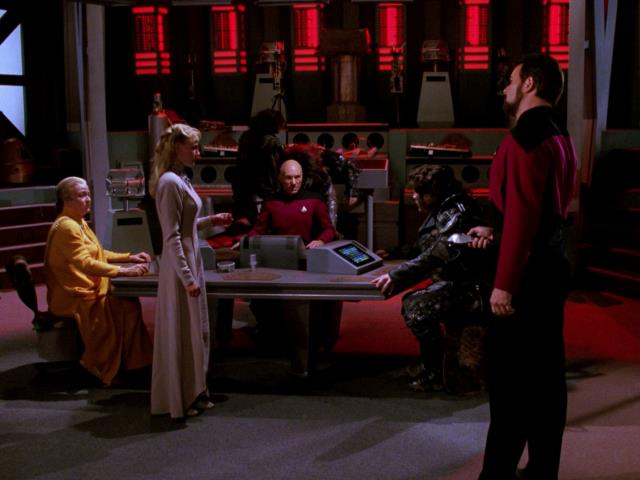 Synopsis
Picard and Riker assist in the reconciliation of clans on Acamar III that have been warring for a century, but an assassin is killing the delegates.
Guest Cast
Nancy Parsons (Sovereign Marouk)
Lisa Wilcox (Yuta)
Joey Aresco (Brull)
Stephen Lee (Chorgan)
Notes
Nancy Parsons is famous for playing Coach Ballbricker in the Porky's series.

Lisa Wilcox previously starred in Nightmare on Elm Street IV and V.
---