Star Trek: The Next Generation
---
"Up The Long Ladder"
| | |
| --- | --- |
| Episode Number | 44 (2.18) |
| Production Number | 144 |
| Season | 2 |
| Stardate | 42823.2 |
| Original Airdate | 22-May-1989 |
| Teleplay | Melinda M. Snodgrass |
| Director | Winrich Kolbe |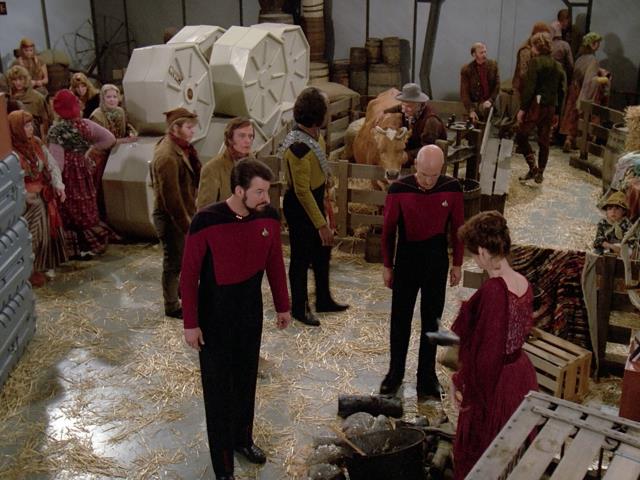 Synopsis
The Enterprise rescues the Bringloidi, a primitive Earth colony, then discovers another colony of clones from Earth who desperately needs new genetic material.
Guest Cast
Diana Muldaur (Dr. Katherine Pulaski)
Barrie Ingham (Danilo O'Dell)
Jon De Vries (Prime Minister Granger)
Rosalyn Landor (Brenna O'Dell)
Colm Meaney (Chief Miles O'Brien)
Notes
Originally titled "Send In the Clones."

Right-to-Life advocates objected to the fact that Commander Riker said "I'm in charge of my own body" when he objected to being cloned.

Picard's search menu contains references to Japanese animé and a "diplomatic mission to Alderan."

---