Star Trek: The Next Generation
---
"Conspiracy"
| | |
| --- | --- |
| Episode Number | 25 (1.25) |
| Production Number | 125 |
| Season | 1 |
| Stardate | 41775.5 |
| Original Airdate | 09-May-1988 |
| Story | Robert Sabaroff |
| Teleplay | Tracy Tormé |
| Director | Cliff Bole |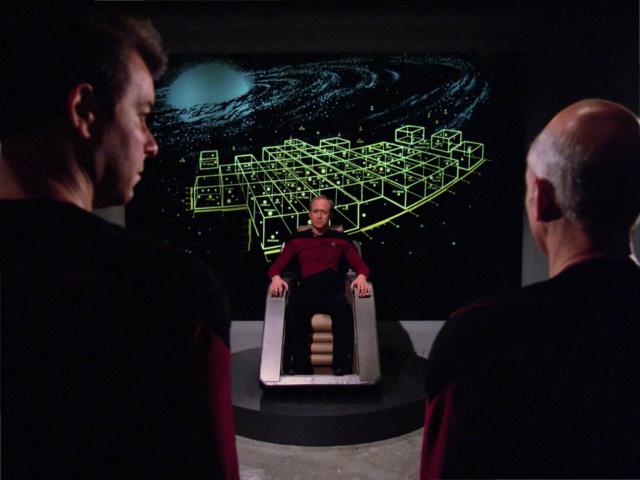 Synopsis
Parasitic beings are taking control of Starfleet leaders in order to take over the Federation.
Guest Cast
Robert Schenkkan (Lt. Cmdr. Dexter Remmick)
Ward Costello (Admiral Gregory Quinn)
Henry Darrow (Admiral Savar)
Jonathan Farwell (Capt. Walker Keel)
Ray Reinhardt (Admiral Aaron)
Michael Berryman (Captain Rixx)
Ursaline Bryant (Capt. Tryla Scott)
Notes
Admiral Quinn and Lt. Cmdr. Remmick were introduced in the episode "Coming of Age".
---