Star Trek: The Next Generation
---
"Encounter At Farpoint, Part II"
| | |
| --- | --- |
| Episode Number | 2 (1.02) |
| Production Number | 102 |
| Season | 1 |
| Stardate | 41153.7 |
| Original Airdate | 28-Sep-1987 |
| Teleplay | Gene Roddenberry & D.C. Fontana |
| Director | Corey Allen |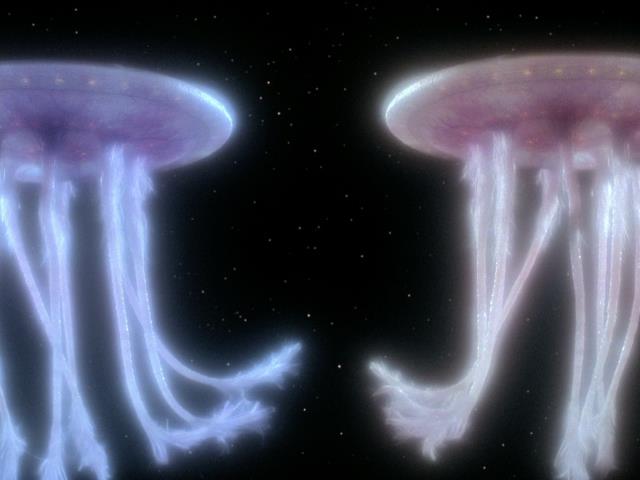 Synopsis
A large ship arrives at the Deneb IV and begins firing on the city. The Farpoint Station is found to be a large, captured space creature capable of taking on any form. The Enterprise releases it as its mate arrives.
Guest Cast
John De Lancie ("Q")
Michael Bell (Groppler Zorn)
Notes
Part 2 of the original two-hour series pilot. A couple of scenes were changed or deleted when the episode was split.

---