Star Trek: Lower Decks
---
"We'll Always Have Tom Paris"
| | |
| --- | --- |
| Episode Number | 13 (2.03) |
| Production Number | 2003 |
| Season | 2 |
| Stardate | |
| Original Airdate | 26-Aug-2021 |
| Teleplay | M. Willis |
| Director | Bob Suarez |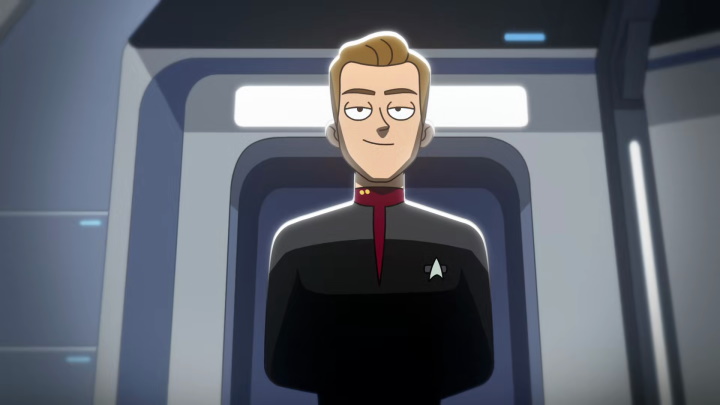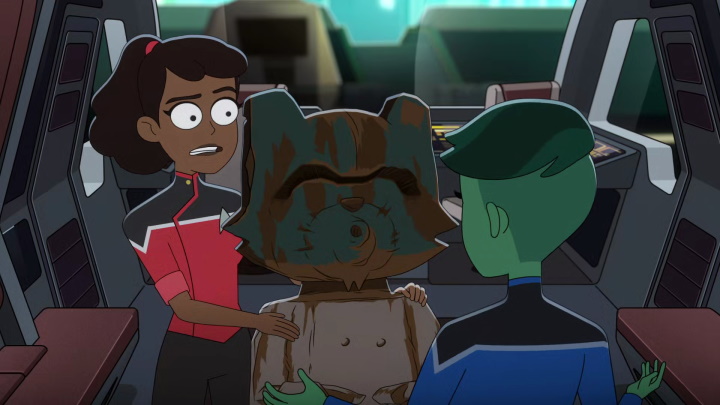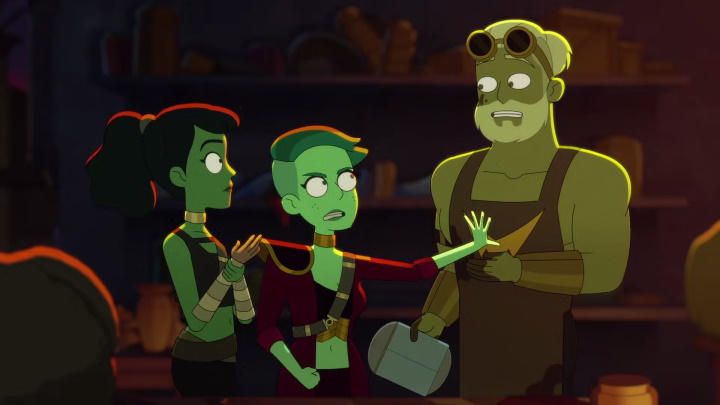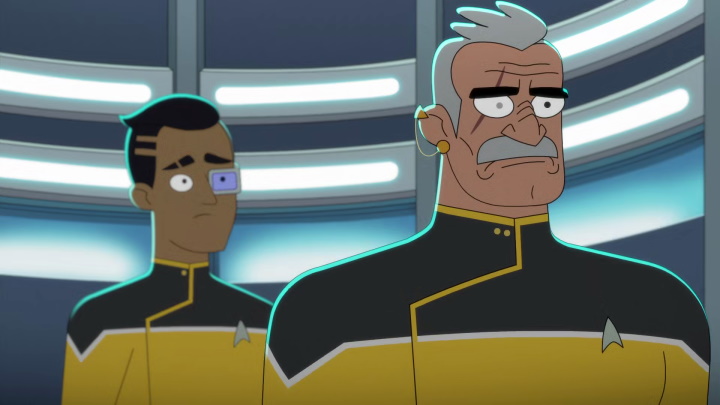 Synopsis
Assigned a special task by Dr. T'Ana, Tendi enlists Mariner for help. On the U.S.S. Cerritos, Rutherford is consumed by a bridge crew mystery, and Lt. Tom Paris pays the crew a visit.
Starring
Tawny Newsome (Ensign Beckett Mariner)
Jack Quaid (Ensign Brad Boimler)
Noël Wells (Ensign D'Vana Tendi)
Eugene Cordero (Ensign Sam Rutherford)
Dawnn Lewis (Captain Carol Freeman)
Jerry O'Connell (Commander Jack Ransom)
Fred Tatasciore (Lieutenant Shaxs)
Gillian Vigman (Dr. T'Ana)
Special Guest Star
Robert Duncan McNeill (Lieutenant Tom Paris)
Guest Cast
Eric Bauza (Bartender)
Marcus Henderson (Ensign Jet Manhaver)
Tom Kenny (D'Onni)
Lauren Lapkus (Ensign Jennifer Sh'reyan)
Paul Scheer (Lt. Commander Andy Billups)
Notes
Lieutenant Shaxs has returned from the dead and pokes fun at the way many characters have come back to life. It is not revealed to the viewers exactly what happened to Shaxs.

Mariner tells Tendi she was stationed on Deep Space 9 before she served on the U.S.S. Quito.

Boimler refers to Voyager as "Voy" and hums the Star Trek: Voyager theme song.

Dr. T'Ana asks Tendi to retrieve a family heirloom, which Tendi and Mariner discover is a wooden box containing a Caitian libido post. Caitians have to be intimate once a year or their hormones drive them crazy. Mariner accidentally breaks the "important cultural sex toy," but ultimately it's the box Dr. T'Ana needs.

Tendi's cousin D'Onni refers to her as "Mistress of the Winter Constellations."

Tom Paris appears in the new style uniform, with rank of full lieutenant.
---