Star Trek: Lower Decks
---
"Mugato, Gumato"
| | |
| --- | --- |
| Episode Number | 14 (2.04) |
| Production Number | 2004 |
| Season | 2 |
| Stardate | 58036.4 |
| Original Airdate | 02-Sep-2021 |
| Teleplay | Ben Rodgers |
| Director | Jason Zurek |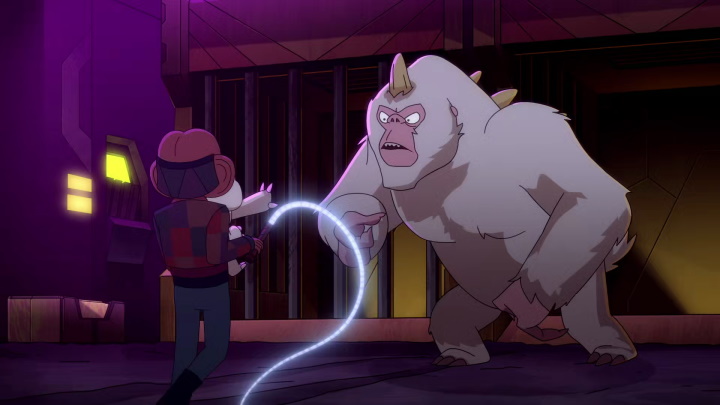 Synopsis
The U.S.S. Cerritos is dispatched to a planet to investigate an unexplained sighting of a dangerous Mugato.
Starring
Tawny Newsome (Ensign Beckett Mariner)
Jack Quaid (Ensign Brad Boimler)
Noël Wells (Ensign D'Vana Tendi)
Eugene Cordero (Ensign Sam Rutherford)
Dawnn Lewis (Captain Carol Freeman)
Jerry O'Connell (Commander Jack Ransom)
Fred Tatasciore (Lieutenant Shaxs)
Gillian Vigman (Dr. T'Ana)
Guest Cast
Anthony Atamanuik (Honus)
Robert Gilbert (Patingi)
Tom Kenny (Kynk)
Phil LaMarr (Admiral Freeman)
Jessica McKenna (Ensign Barnes)
Ben Rodgers (Lt. Commander Stevens)
Paul F. Tompkins (Hyde)
Notes
The Mugato creatures were introduced in the Original Series "A Private Little War". The title (and many in-episode references) plays up the fact that their name was pronounced in a multitude of ways by nearly every cast member in the original series.
---