Star Trek: Enterprise
---
"The Augments"
| | |
| --- | --- |
| Episode Number | 82 (4.06) |
| Production Number | 82 |
| Season | 4 |
| Stardate | 27-May-2154 |
| Original Airdate | 12-Nov-2004 |
| Teleplay | Michael Sussman |
| Director | LeVar Burton |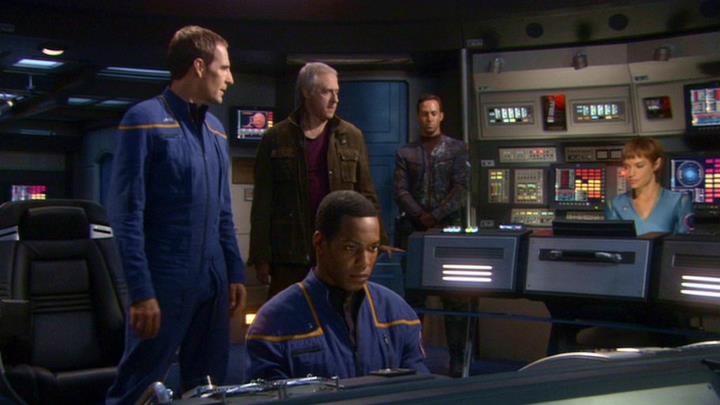 Synopsis
In defiance of their "father," Arik Soong's Augments devise a heinous plot against the Klingons which will surely lead to interstellar war.
Guest Cast
Brent Spiner (Dr. Arik Soong)
Alec Newman (Malik)
Abby Brammell (Persis)
Richard Riehle (Dr. Jeremy Lucas)
Mark Rolston (Captain Magh)
Adam Grimes (Lokesh)
Kristen Ariza (Augment #1)
Dayna Devon (Engineer)
J.D. Hall (Klingon Com Voice)
Notes
Part 3 of 3.

Dayna Devon (Engineer) is co-host on the TV entertainment show "Extra".
---