Star Trek: Enterprise
---
"Cold Station 12"
| | |
| --- | --- |
| Episode Number | 81 (4.05) |
| Production Number | 81 |
| Season | 4 |
| Stardate | |
| Original Airdate | 05-Nov-2004 |
| Teleplay | Michael Bryant |
| Director | Mike Vejar |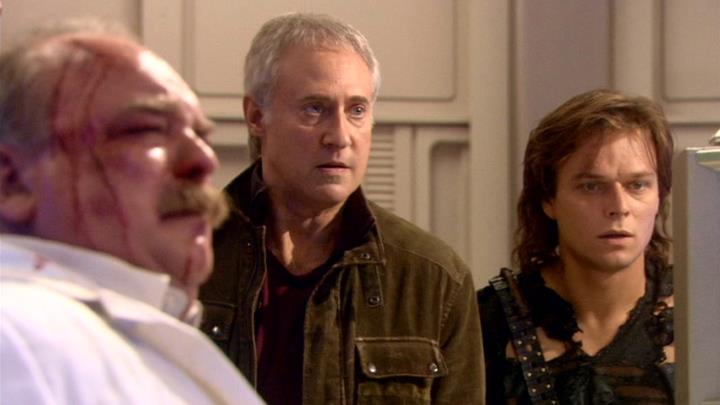 Synopsis
Arik Soong leads his band of Augments to a medical facility where hundreds of genetically enhanced embryos are still stored, intending to retrieve them and bring them to life.
Guest Cast
Brent Spiner (Dr. Arik Soong)
Alec Newman (Malik)
Abby Brammell (Persis)
Richard Riehle (Dr. Jeremy Lucas)
Kaj-Erik Eriksen (Udar "Smike")
Kris Iyer (Deputy Director)
Adam Grimes (Lokesh)
Amy Wieczorek (Denobulan Pilot)
Jordan Orr (Young Malik)
Kevin Foster (Security Guard #1)
Notes
Part 2 of 3.

Cold Station 12 is a Starfleet/Denobulan medical research facility which also serves as a storage facility for hazardous pathogens in addition to the 1800 augment embryos.

This the first of two appearances of Phlox' friend Dr. Lucas, the recipient of his letters throughout the series. Lucas was recently transferred to Cold Station 12 as senior medical director.
---