Star Trek: Enterprise
---
"Storm Front, Part II"
| | |
| --- | --- |
| Episode Number | 78 (4.02) |
| Production Number | 78 |
| Season | 4 |
| Stardate | |
| Original Airdate | 15-Oct-2004 |
| Teleplay | Manny Coto |
| Director | David Straiton |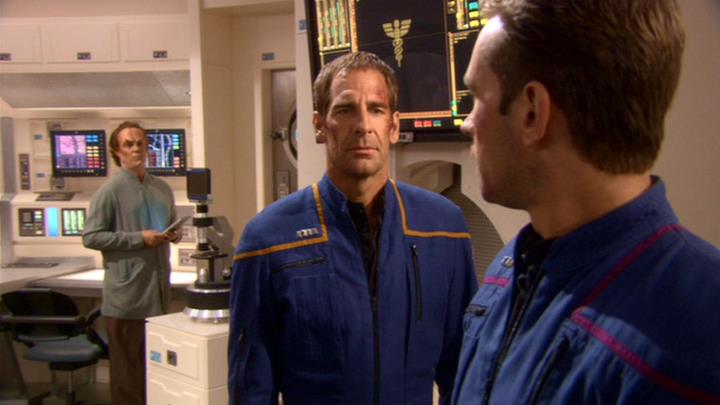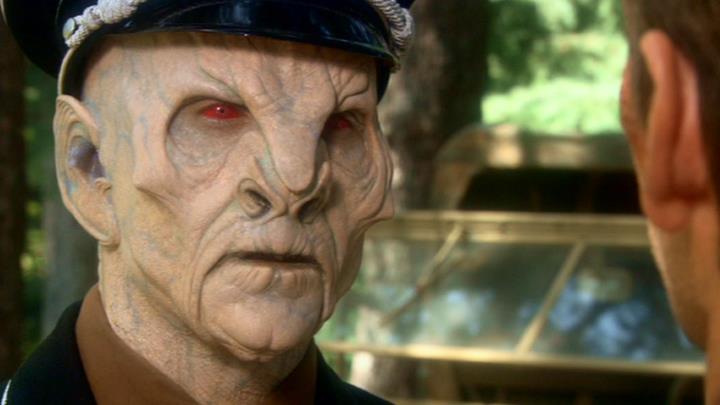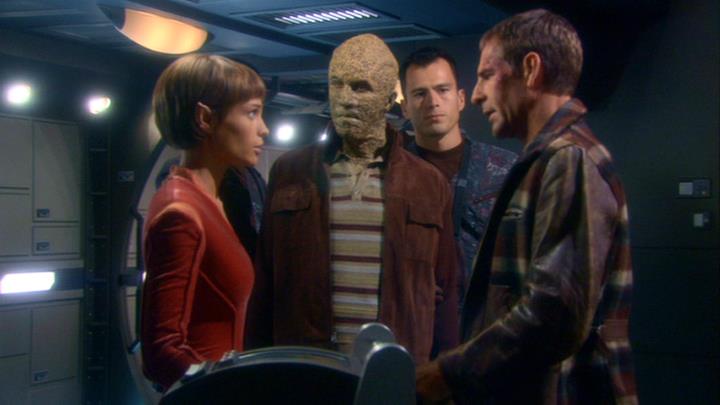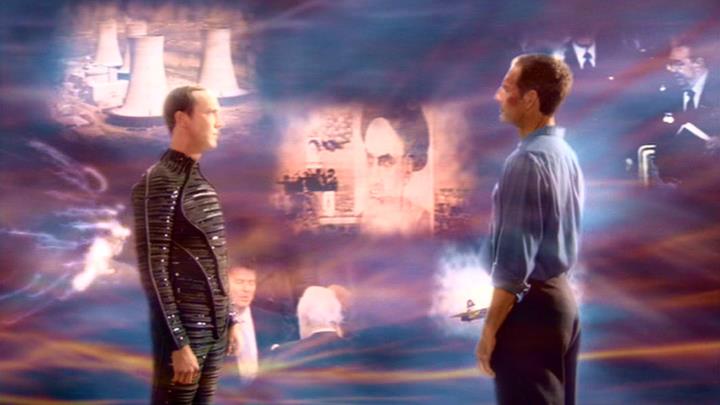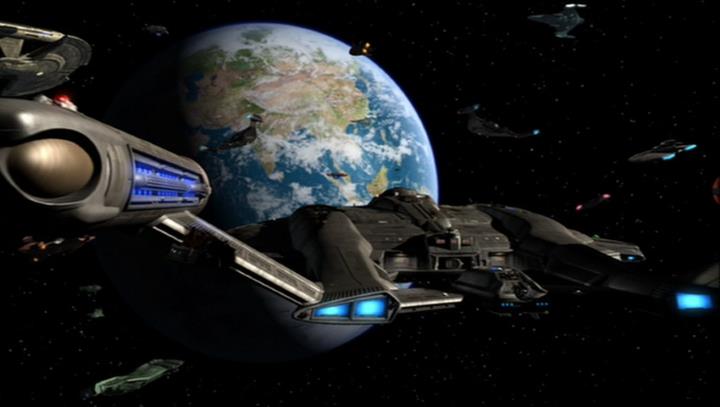 Synopsis
With Silik's help, Archer hones in on the temporal operative who altered Earth's past and threatens to destroy all of time.
Guest Cast
Golden Brooks (Alicia Travers)
Jack Gwaltney (Vosk)
John Fleck (Silik)
Matt Winston (Daniels)
Christopher Neame (German General)
Steven R. Schirripa (Carmine)
Mark Elliot Silverberg (Kraul)
David Pease (Alien Technician)
Burr Middleton (Newsreel Narrator)
Notes
Vosk is a leader of a temporal cold war faction from the 29th century. His species is never named.

Silik is killed by a Nazi soldier. John Fleck is seen without Suliban make-up when Silik is in human disguise.
---