Star Trek: Enterprise
---
"North Star"
| | |
| --- | --- |
| Episode Number | 61 (3.09) |
| Production Number | 61 |
| Season | 3 |
| Stardate | |
| Original Airdate | 12-Nov-2003 |
| Teleplay | David A. Goodman |
| Director | David Straiton |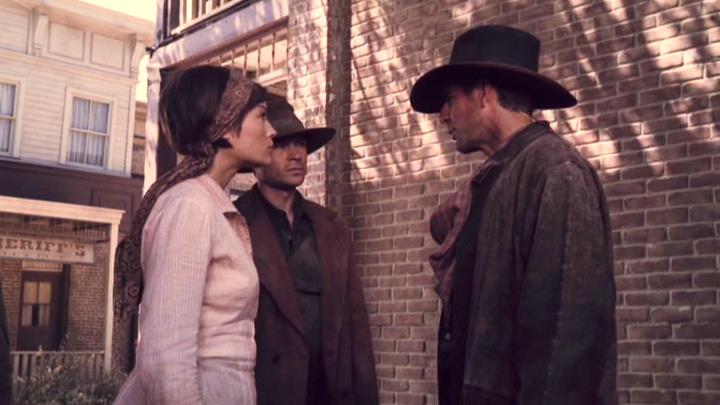 Synopsis
When a settlement of humans living a 19th-century Western lifestyle is discovered on a Delphic Expanse planet, Archer and crew set out to learn how they got there.
Guest Cast
Emily Bergl (Bethany)
Glenn Morshower (Sheriff MacReady)
James Parks (Deputy Bennings)
Paul Rae (Bartender)
Steven Klein (Draysik)
Gary Bristow (Stablehand)
Mike Watson (Skagaran)
Alexandria M. Salling (Skagaran Girl)
Jon Baron (Skagaran Boy)
Jeff Eith (Cowboy #1)
Cliff McLaughlin (Cowboy #2)
Tom Dupont (Cowboy #3)
Dorenda Moore (MACO #1)
Kevin Derr (MACO #2)
Notes
The humans were abducted from Earth in the 1860s and enslaved by the Skagarans. The humans overthrew the "Skags", who are now subjugated by the humans.
---