Star Trek: Enterprise
---
"The Shipment"
| | |
| --- | --- |
| Episode Number | 59 (3.07) |
| Production Number | 59 |
| Season | 3 |
| Stardate | |
| Original Airdate | 29-Oct-2003 |
| Teleplay | Chris Black & Brent V. Friedman |
| Director | David Straiton |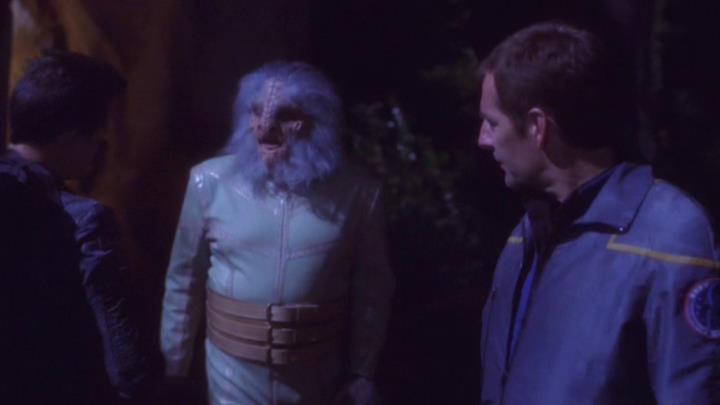 Synopsis
Archer, Reed and Major Hayes infiltrate a Xindi-Arboreal industrial colony to learn more about the weapon of mass destruction that will be used against Earth.
Guest Cast
John Cothran Jr. (Gralik Durr)
Randy Oglesby (Degra)
Steven Culp (Major Hayes)
John Eddins (Xindi-Reptilian)
Jack Alsted (Xindi-Arboreal #2)
Sam Witwer (Xindi-Arboreal #3 )
Notes
Gralik's plant is manufacturing kemocite, but he is unaware that Degra is using it to manufacture weapons. The kemocite he gives Degra in the end is impure.

According to Gralik, there used to be a sixth species of Xindi, the Avians, but they were killed off during the war that destroyed the Xindi homeworld. The other five species are scattered across the Expanse. The Reptiles and Insectoids caused the destruction of the planet.
---