Star Trek: Enterprise
---
"Exile"
| | |
| --- | --- |
| Episode Number | 58 (3.06) |
| Production Number | 58 |
| Season | 3 |
| Stardate | |
| Original Airdate | 15-Oct-2003 |
| Teleplay | Phyllis Strong |
| Director | Roxann Dawson |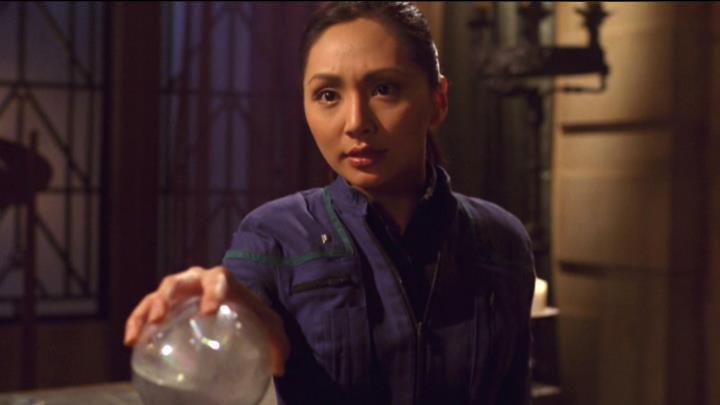 Synopsis
As Archer and his crew explore the disortion-inducing alien spheres, a powerful telepath makes contact with Hoshi and offers to help Enterprise find the Xindi ... for a price.
Guest Cast
Maury Sterling (Tarquin)
Philip Boyd (Comm Officer)
Notes
Tarquin's people exiled him on this planet for being a telepathic. He is over 400 years old, and very lonely. He ends up giving Hoshi the coordinates of a colony where part of the Xindi weapon is being constructed.
---