Star Trek: Enterprise
---
"Dead Stop"
| | |
| --- | --- |
| Episode Number | 30 (2.04) |
| Production Number | 31 |
| Season | 2 |
| Stardate | |
| Original Airdate | 09-Oct-2002 |
| Teleplay | Mike Sussman & Phyllis Strong |
| Director | Roxann Dawson |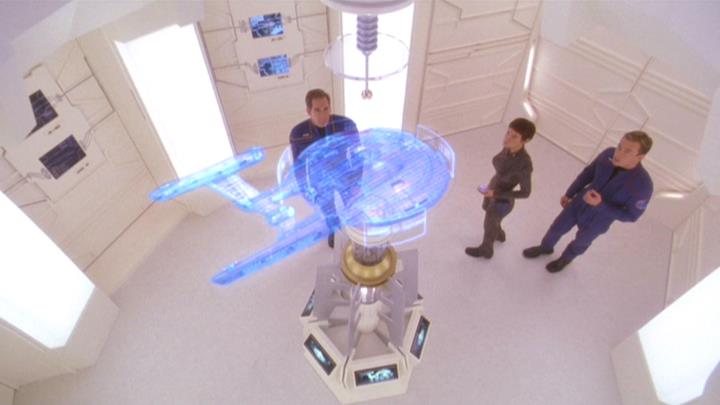 Synopsis
After the incident in the Romulan minefield, Enterprise docks with a mysterious high-tech space station which proves too good to be true when Ensign Mayweather is found dead in Launch Bay 1.
Guest Cast
Roxann Dawson (Station Computer Voice)
Notes
Travis receives a call from Archer telling him to report to Launch Bay 1, where he later found to have been electrocuted. Phlox discovers that the body was replicated. The station kidnapped Mayweather and replaced him with a replicated copy.

The station was connecting the people it kidnapped to the computer core and using them for additional processing power.

The station also sent a device to heal Reed's leg wound from the Romulan mine.

Enterprise destroyed the station, but in the last shot, it was shown fixing itself.

Director Roxann "B'Elanna Torres" Dawson also supplied the station's computer voice.
---