Star Trek: Enterprise
---
"Minefield"
| | |
| --- | --- |
| Episode Number | 29 (2.03) |
| Production Number | 29 |
| Season | 2 |
| Stardate | |
| Original Airdate | 02-Oct-2002 |
| Teleplay | John Shiban |
| Director | James A. Contner |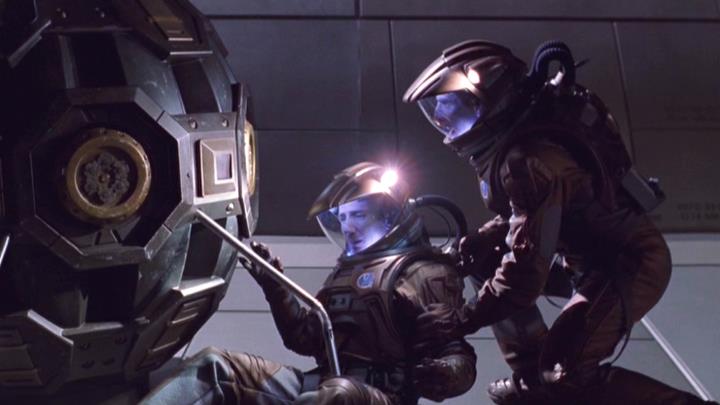 Synopsis
Enterprise becomes disabled by an alien orbital mine while trapped in hostile Romulan territory. While diffusing another mine that has attached itself to the outer hull, Reed becomes pinned to the hull by the mine.
Guest Cast
Tim Glenn (Med Tech)
Elizabeth Magness (Injured Crewmember)
Notes
A Romulan warbird unclocks and fires warning shots at Enterprise. It orders Enterprise to leave the system immediately; this system has been annexed in the name of the Romulan Star Empire. T'Pol notes that the Romulans are rumored to be aggressive and territorial.
---