Star Trek: Enterprise
---
"Carbon Creek"
| | |
| --- | --- |
| Episode Number | 28 (2.02) |
| Production Number | 27 |
| Season | 2 |
| Stardate | 1-Apr-2152 |
| Original Airdate | 25-Sep-2002 |
| Story | Rick Berman & Brannon Braga & Dan O'Shannon |
| Teleplay | Chris Black |
| Director | James A. Contner |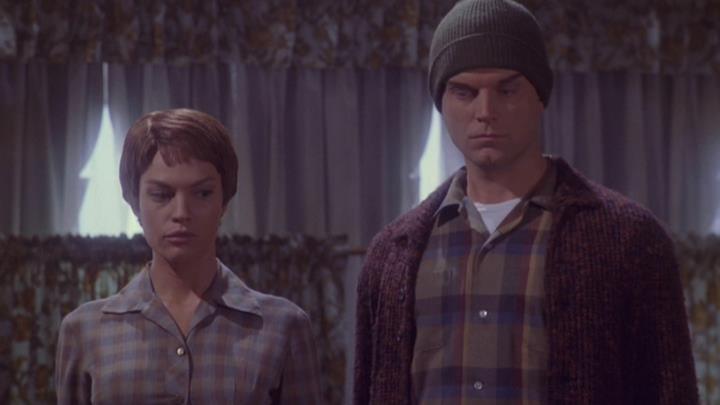 Synopsis
T'Pol's recollection of the Vulcans' first encounter with Humans conflicts with what Archer and Trip learned from history books.
Guest Cast
Jolene Blalock (T'Mir)
Ann Cusack (Maggie)
J. Paul Boehmer (Mestral)
Hank Harris (Jack)
Michael A. Krawic (Stron)
David Selburg (Vulcan Captain)
Clay Wilcox (Billy)
Ron Marasco (Captain Tellus)
Paul Hayes (Businessman)
Notes
A Vulcan survey ship was studying the Soviet satellite Sputnik in the 1950's when the ship's engines failed and crashed outside Carbon Creek, Pennsylvania.

They were rescued three months later, but Mestral stayed behind.

T'Mir was T'Pol's great grandmother. After telling the story to Archer and Tucker, T'Pol is vague as to whether or not the story is true. However, later in her quarters, T'Pol has the handbag that T'Mir took with her when she return to Vulcan.

J. Paul Boehmer also played the Borg drone One in the Voyager episode "Drone".
---