Star Trek: Enterprise
---
"Vox Sola"
| | |
| --- | --- |
| Episode Number | 22 (1.22) |
| Production Number | 22 |
| Season | 1 |
| Stardate | |
| Original Airdate | 01-May-2002 |
| Story | Rick Berman & Brannon Braga and Fred Dekker |
| Teleplay | Fred Dekker |
| Director | Roxann Dawson |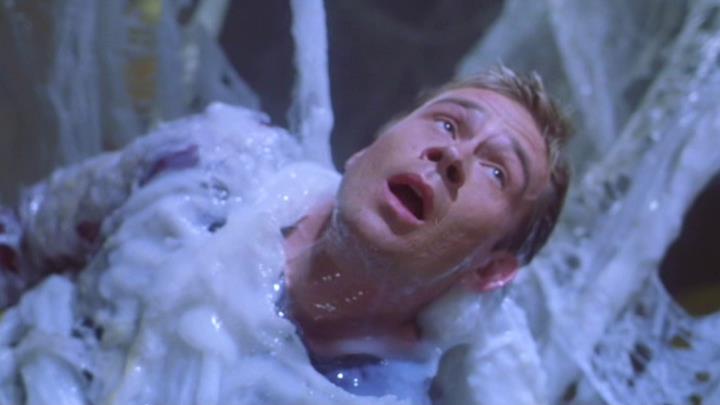 Synopsis
When a strange, symbiotic alien creature boards Enterprise and captures several crew members, it's up to Hoshi to decipher the creature's complex language.
Guest Cast
Vaughn Armstrong (Kreetassan Captain)
Joseph Will (Lt. Michael Rostov)
Renee Goldsberry (Crewman Denise Kelly)
Porthos
Notes
Vox Sola is Latin for "One Voice".

The crew offends the Kreetassan by eating in front of them. They view eating as something that should be done in private, like mating.

Vaughn Armstrong also plays recurring character Admiral Forrest.

This is the second Enterprise episode directed by Voyager's Roxann Dawson.
---