Star Trek: Enterprise
---
"Sleeping Dogs"
| | |
| --- | --- |
| Episode Number | 14 (1.15) |
| Production Number | 15 |
| Season | 1 |
| Stardate | |
| Original Airdate | 30-Jan-2002 |
| Teleplay | Fred Dekker |
| Director | Les Landau |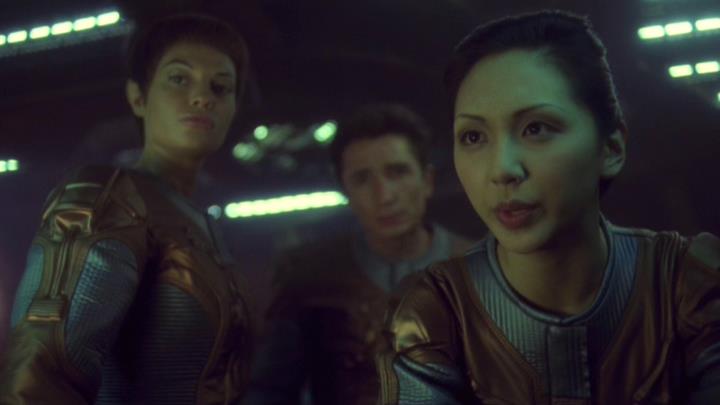 Synopsis
T'Pol, Reed and Hoshi become stranded on a Klingon "shipwreck" sinking inside a gas giant. Archer tries to convince a captured Klingon to help before her crewmates and his crew get crushed in the intense pressure of the planet's atmosphere.
Guest Cast
Michelle C. Bonilla (Bu'Kah)
Vaughn Armstrong (Klingon Captain)
Notes
Vaughn Armstrong also plays recurring character Admiral Forrest.

This episode mentions photon torpedoes, standard on the Klingon ships at this time.
---