Star Trek: Deep Space Nine
---
"Tribunal"
| | |
| --- | --- |
| Episode Number | 45 (2.25) |
| Production Number | 445 |
| Season | 2 |
| Stardate | 47944.2 |
| Original Airdate | 04-Jun-1994 |
| Teleplay | Bill Dial |
| Director | Avery Brooks |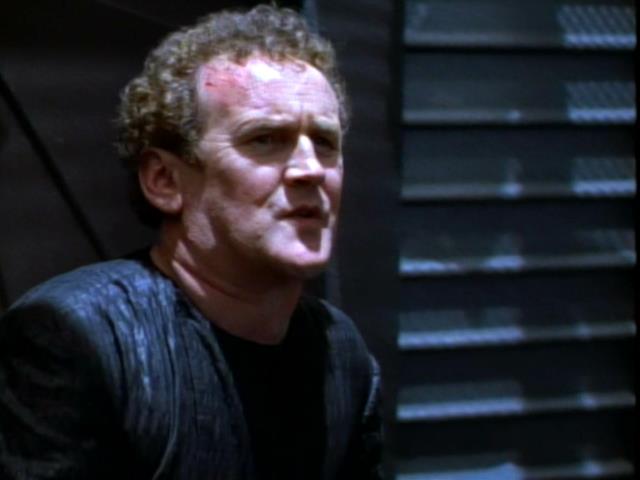 Synopsis
Shortly after Miles and Keiko depart DS9 for vacation, O'Brien is arrested by the Cardassians and put on trial for a crime he insists he did not commit.
Guest Cast
Caroline Agerfelt (Chief Archon Makbar)
Richard Poe (Gul Evek)
Fritz Weaver (Conservator Kovat)
John Beck (Boone)
Notes
This was the first episode directed by Avery Brooks.

Sisko mentions that the Enterprise-D has been ordered to the DMZ. This episode aired the same week as the Next Generation series finale.
---