Georgiou, Captain Philippa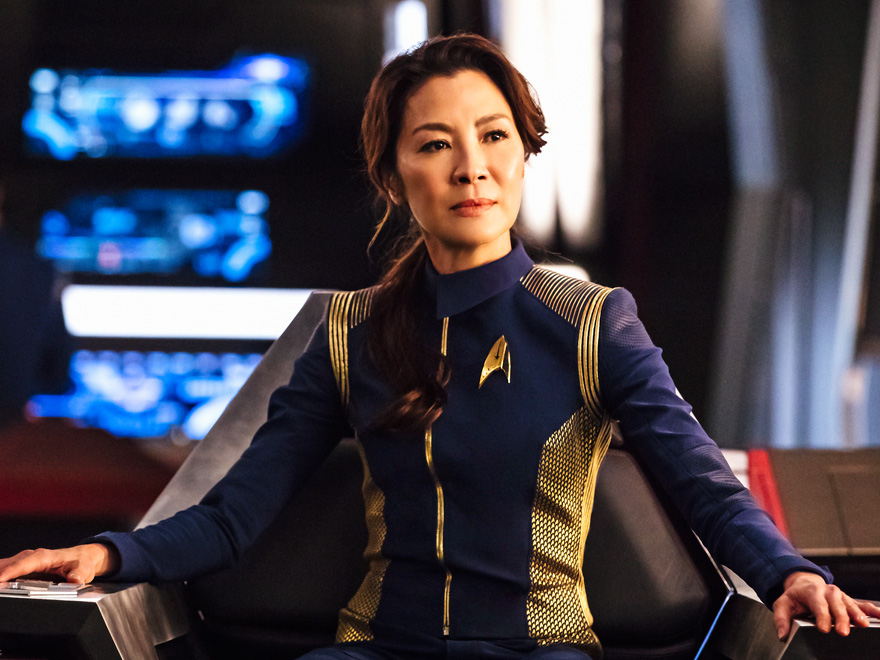 Capt. Philippa Georgiou
Michelle Yeoh
FULL NAME:
Philippa Georgiou
CURRENT ASSIGNMENT:
Special Agent, Section 31
PREVIOUS ASSIGNMENT:
Commanding Officer, U.S.S. Shenzhou NCC-1227
BIOGRAPHICAL DATA
PLACE OF BIRTH:
Malaysia, Earth
Philippa Georgiou was a Starfleet officer who lived in the 23rd century.

She was commanding officer of the U.S.S. Shenzhou NCC-1227 until its destruction by Klingons at the start of the Federation-Klingon war in what became known as the Battle at the Binary Stars. She was presumed dead during the battle, until she was discovered by the crew of the U.S.S. Discovery in 2257.

In 2256, she was recruited by Captain Leland and joined Section 31. She was aboard the U.S.S. Discovery during the battle with Section 31's Control. Discovery was lost during the battle.
SERVICE RECORD
2256 Killed by Klingon leader T'Kuvma at Battle at the Binary Stars, U.S.S. Shenzhou subsequently lost
2256 Recruited by Captain Leland and joined Section 31
2257 Was aboard U.S.S. Discovery during battle with Section 31 Control; Discovery lost during the battle
3189 U.S.S. Discovery makes contact with what remains of Starfleet and the Federation
PHOTOGRAPHIC RECORD
---