Star Trek: The Next Generation
---
"True Q"
| | |
| --- | --- |
| Episode Number | 132 (6.06) |
| Production Number | 232 |
| Season | 6 |
| Stardate | 46192.3 |
| Original Airdate | 19-Oct-1992 |
| Story | Matthew Corey |
| Teleplay | René Echevarria |
| Director | Robert Scheerer |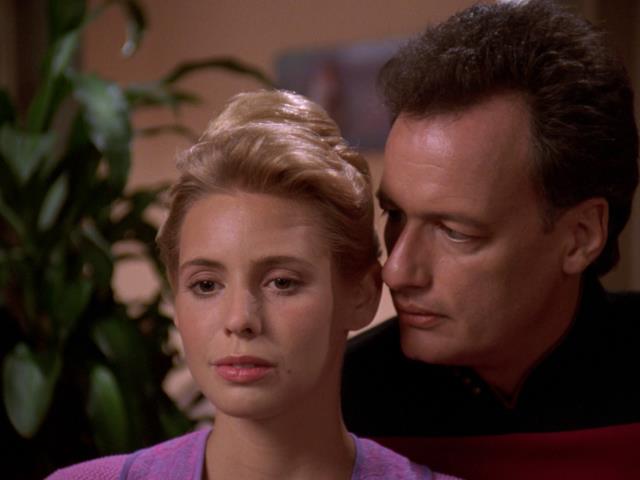 Synopsis
While on a mission to save a polluted planet, Amanda Rogers, a young intern aboard the Enterprise displays unusual powers and is visited by Q, who is to determine if she is a member of the Q Continuum.
Guest Cast
Olivia d'Abo (Amanda Rogers)
John P. Connolly (Orn Lote)
John De Lancie ("Q")
Notes
Amanda's biological parents were killed by a tornado which evaded Earth's Weather Modification Net and touched down on top of their house in Topeka, Kansas. The Q Continuum executed the renegades.

Beverly states that Jack died when Wesley was 5.
---