Star Trek: The Next Generation
---
"Identity Crisis"
| | |
| --- | --- |
| Episode Number | 92 (4.18) |
| Production Number | 192 |
| Season | 4 |
| Stardate | 44664.5 |
| Original Airdate | 25-Mar-1991 |
| Story | Timothy De Hass |
| Teleplay | Brannon Braga |
| Director | Winrich Kolbe |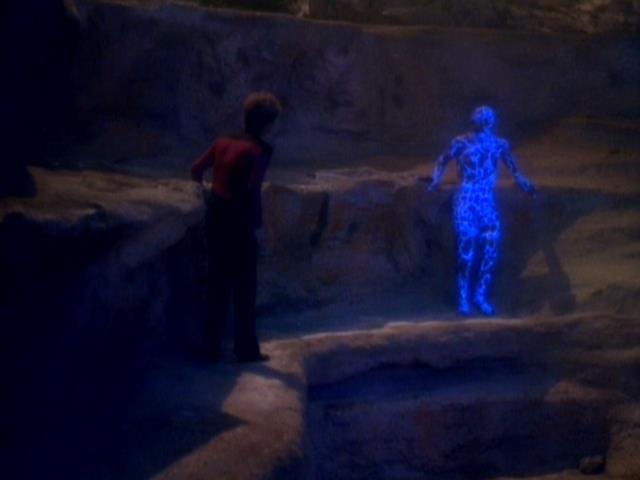 Synopsis
Geordi and his former commander from the U.S.S. Victory NCC-9754, Suzanna Leijten, are undergoing changes into an alien form due to a mission five years ago on the planet Tarchannen III, to which they are now drawn.
Guest Cast
Maryann Plunkett (Lt. Cmdr. Suzanna Leijten)
Patti Yasutake (Nurse Alyssa Ogawa)
Amick Byram (Lieutenant Hickman)
Dennis Mandalone (Transporter Tech Hedrick)
Mona Grudt (Ensign Graham)
Paul Thompkins (Ensign Anthony Brevelle)
Notes
One of the other members of the Victory away team, Mendez, stole the shuttle Cousteau from the U.S.S. Aries. The Aries was offered to Riker in the episode "The Icaris Factor". The shuttle identifies the Aries as having registry NCC-45167.

The Victory away team was infected with a parasite, a living DNA strand which causes the host to metamorphosize into a new species.

Alyssa received a last name, Ogawa, in this episode.
---