Star Trek: The Next Generation
---
"Unnatural Selection"
| | |
| --- | --- |
| Episode Number | 33 (2.07) |
| Production Number | 133 |
| Season | 2 |
| Stardate | 42494.8 |
| Original Airdate | 30-Jan-1989 |
| Teleplay | John Mason and Mike Gray |
| Director | Paul Lynch |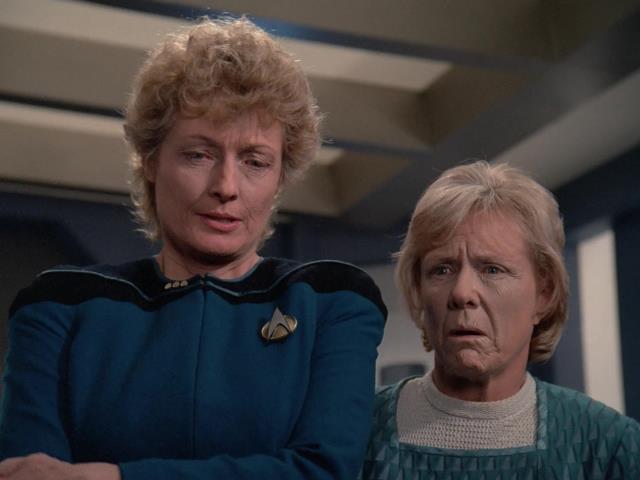 Synopsis
When the Enterprise answers a distress call from the U.S.S. Lantree, their investigation leads them to the Darwin Genetic Research Station on Gagarin IV, where Dr. Pulaski contracts an aging-disease from genetically-engineered human children.
Guest Cast
Diana Muldaur (Dr. Katherine Pulaski)
Patricia Smith (Dr. Sara Kingsley)
Colm Meaney (Transporter Chief O'Brien)
J. Patrick McNamara (Captain Taggert)
Scott Trost (Ensign)
George Baxter (The "Child")
Notes
Darwin Station has created genetically engineered humans, even though it has been established that this is illegal in the Federation.

This is the first episode in which the Transporter Chief played by Colm Meaney is given a name: O'Brien.

The Enterprise destroys the U.S.S. Lantree NCC-1837 to prevent spread of the virus.
---