Star Trek: The Next Generation
---
"Where Silence Has Lease"
| | |
| --- | --- |
| Episode Number | 28 (2.02) |
| Production Number | 128 |
| Season | 2 |
| Stardate | 42193.6 |
| Original Airdate | 28-Nov-1988 |
| Teleplay | Jack B. Sowards |
| Director | Winrich Kolbe |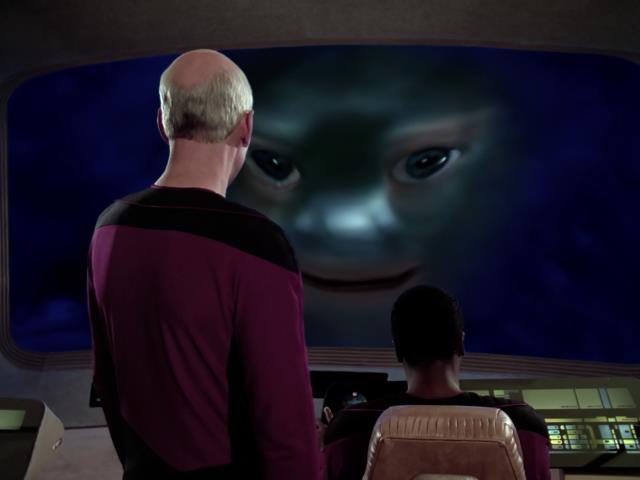 Synopsis
The Enterprise is caught in a mysterious void by a being, Nagilum, conducting an experiment to study humans.
Guest Cast
Diana Muldaur (Dr. Katherine Pulaski)
Earl Boen (Nagilum)
Charles Douglas (Ensign Haskell)
Colm Meaney (Transporter Chief [O'Brien])
Notes
This is the first episode where we see Worf's holodeck calisthenics program.

Nagilum creates a reproduction of a Galaxy-class starship, which Riker identifies as NCC-1305-E, U.S.S. Yamato. The real U.S.S. Yamato will be seen later this season in "Contagion" (however, its registry will be NCC-71807).
---