Star Trek: The Next Generation
---
"Angel One"
| | |
| --- | --- |
| Episode Number | 14 (1.14) |
| Production Number | 115 |
| Season | 1 |
| Stardate | 41636.9 |
| Original Airdate | 23-Jan-1988 |
| Teleplay | Patrick Barry |
| Director | Michael Rhodes |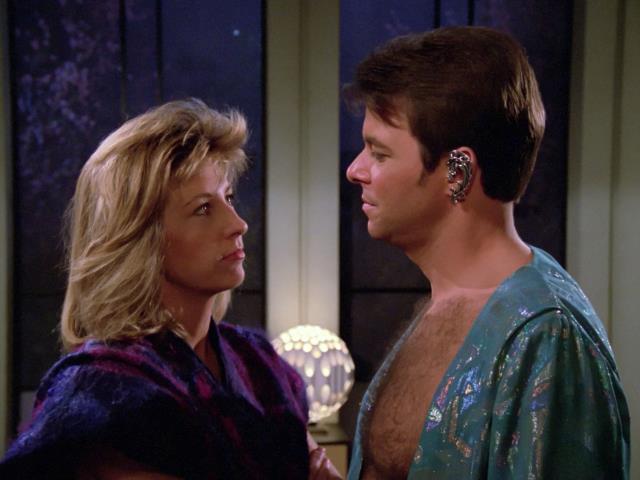 Synopsis
The crew tries to rescue members of a damaged Federation freighter from the female-dominated planet Angel I they escaped to 7 years ago, but they wish to remain — even though they are fugitives from the planet's government. Meanwhile, a viral outbreak runs rampant through the Enterprise.
Guest Cast
Karen Montgomery (Mistress Beata)
Sam Hennings (Ramsey)
Patricia McPherson (Ariel)
Leonard John Crofoot (Trent)
Notes
Troi notes that Betazed is also a matriarchal society.

On Angel I, the men are smaller and weaker than the females.

Picard notes that there is a build up of Romulan activity along the Neutral Zone, which the Enterprise leaves to investigate at the end of this episode.
---