Star Trek: Enterprise
---
"Awakening"
| | |
| --- | --- |
| Episode Number | 84 (4.08) |
| Production Number | 84 |
| Season | 4 |
| Stardate | |
| Original Airdate | 26-Nov-2004 |
| Teleplay | André Bormanis |
| Director | Roxann Dawson |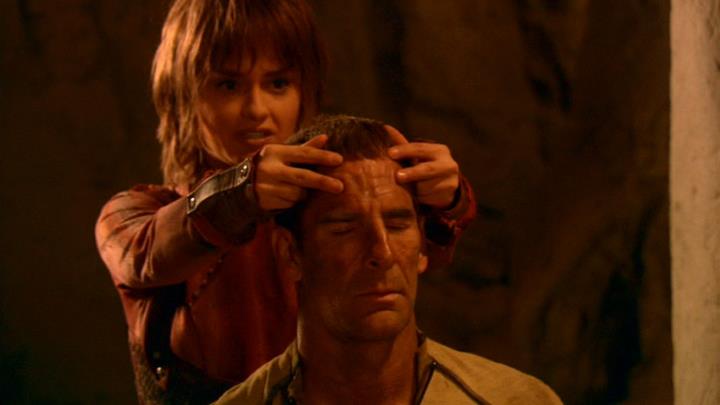 Synopsis
Archer and T'Pol encounter the Syrrannites, a radical group hiding in the Vulcan desert, while the Enterprise crew contends with Vulcan power ploys.
Guest Cast
Robert Foxworth (Administrator V'Las)
Gary Graham (Ambassador Soval)
John Rubinstein (Minister Kuvak)
Bruce Gray (Surak)
Kara Zediker (T'Pau)
Joanna Cassidy (T'Les)
Notes
Part 2 of 3.

The High Command dismisses Soval for his actions in the previous episode.

The Syrannites follow the true teaches of Surok, the founder of Vulcan society. Arev, who died in the previous episode, was actually Syran, the leader of the Syrannites. Syran carried the katra of Surok. Before he died, he transferred the katra to Archer.

T'Pol's mother T'Les dies in the attacks on the Syrrannites.

Dr. Phlox does not appear in this episode.
---