Star Trek: Enterprise
---
"Cogenitor"
| | |
| --- | --- |
| Episode Number | 48 (2.22) |
| Production Number | 48 |
| Season | 2 |
| Stardate | |
| Original Airdate | 30-Apr-2003 |
| Teleplay | Rick Berman & Brannon Braga |
| Director | LeVar Burton |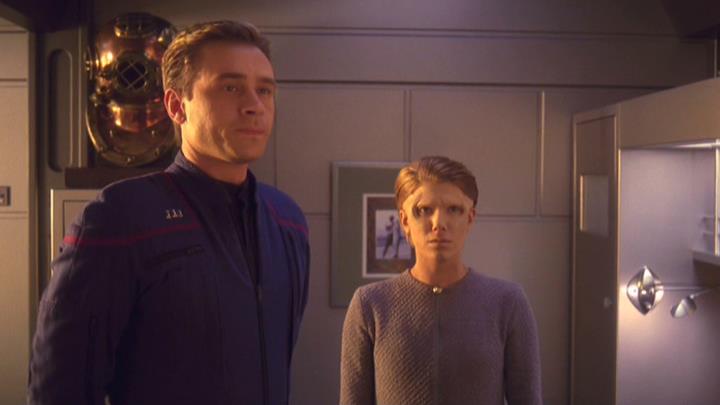 Synopsis
Enterprise encounters a race called the Vissians who feature a third sex of "cogenitors" who are treated as second-class citizens.
Guest Cast
Andreas Katsulas (Vissian Captain Drennik)
F.J. Rio (Vissian Engineer)
Larissa Laskin (Vissian Wife - Calla)
Becky Wahlstrom (Cogenitor)
Stacie Renna (Traistana)
Laura Interval (Vissian Woman #2)
Notes
After spending time with Trip — playing games, watching movies, learning to read — the cogenitor asks Archer for asylum. Archer denies the request. The cogenitor commits suicide.
---