Star Trek: Enterprise
---
"Marauders"
| | |
| --- | --- |
| Episode Number | 32 (2.06) |
| Production Number | 32 |
| Season | 2 |
| Stardate | |
| Original Airdate | 30-Oct-2002 |
| Story | Rick Berman & Brannon Braga |
| Teleplay | David Wilcox |
| Director | Mike Vejar |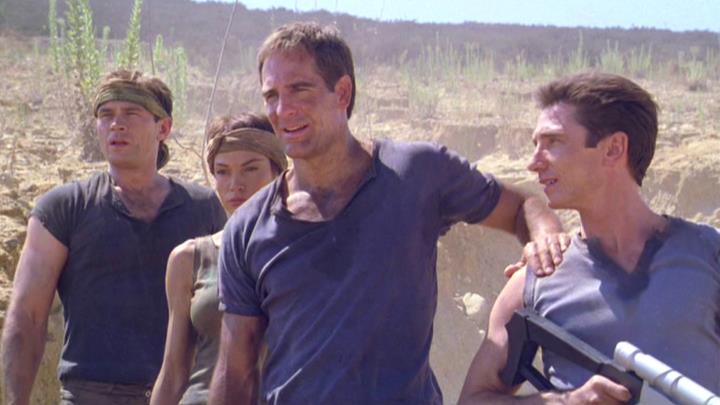 Synopsis
In need of deuterium fuel, Enterprise discovers a mining colony that is being controlled by Klingons who are bullying the inabitants and hoarding their supplies.
Guest Cast
Larry Cedar (Tessic)
Steven Flynn (Maklii)
Bari Hochwald (E'lis)
Jesse James Rutherford (Q'Ell)
Robertson Dean (Korok)
Wayne King, Jr. (Klingon #1)
Peewee Piemonte (Klingon #2)
Notes
The crew trains the colonists to defend themselves against the Klingons.

Bari Hochwald previously played Dr. Elizabeth Lense in the DS9 episode "Explorers".
---