Star Trek: Enterprise
---
"Rogue Planet"
| | |
| --- | --- |
| Episode Number | 18 (1.18) |
| Production Number | 18 |
| Season | 1 |
| Stardate | |
| Original Airdate | 20-Mar-2002 |
| Story | Rick Berman & Brannon Braga & Chris Black |
| Teleplay | Chris Black |
| Director | Allan Kroeker |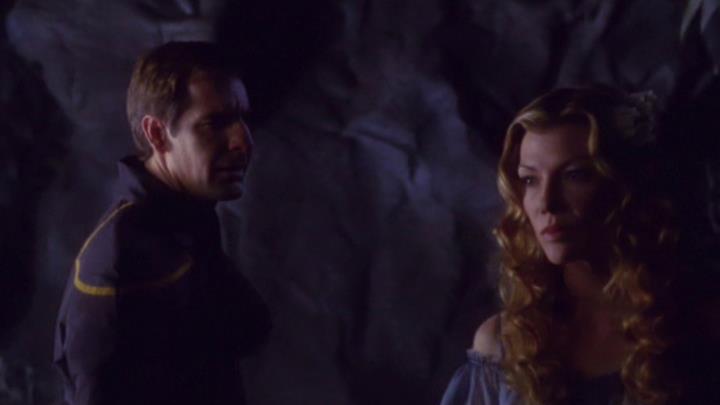 Synopsis
While exploring an uncharted rogue planet, Enterprise crew members encounter a group of aliens who are hunting down indigenous creatures for recreation.
Guest Cast
Stephanie Niznik (Woman)
Conor O'Farrell (Burzaan)
Eric Pierpoint (Shiraht)
Keith Szarabajka (Damrus)
Notes
A "rogue" planet is one that has broken out of orbit.

The Eska have been hunting the "wraith" for decades. Archer discovers that the wraith are sentient, peaceful, telepathic shape-shifting aliens. He has Phlox develop a masking agent so that the Eska can no longer detect their chemical signature.
---