Star Trek: Enterprise
---
"Fight or Flight"
| | |
| --- | --- |
| Episode Number | 3 (1.03) |
| Production Number | 3 |
| Season | 1 |
| Stardate | May 6, 2151 |
| Original Airdate | 03-Oct-2001 |
| Teleplay | Rick Berman & Brannon Braga |
| Director | Allan Kroeker |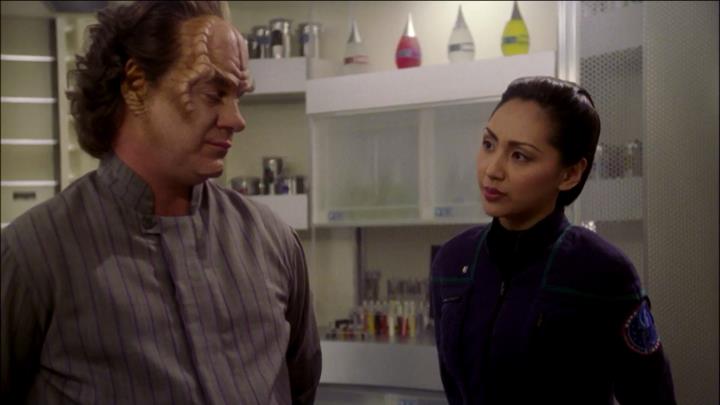 Synopsis
Two weeks into their first mission of deep space exploration, the Enterprise NX-01 crew comes across an abandoned ship of dead aliens.
Guest Cast
Jeff Ricketts (Alien Captain)
Efrain Figueroa (Translator Voice)
Porthos
Notes
After seeing the dead bodies and falling apart, Hoshi is not sure that she is right for this mission. In the end, she proves herself by communicating with the Axanar captain and she decides to remain on board.

The aliens — identified as Axanar — are being drained of triglobulin, produced by their zymuth gland.
---