Star Trek: Deep Space Nine
---
"Playing God"
| | |
| --- | --- |
| Episode Number | 37 (2.17) |
| Production Number | 437 |
| Season | 2 |
| Stardate | 47678.3 |
| Original Airdate | 26-Feb-1994 |
| Teleplay | Jim Trombetta and Michael Piller |
| Director | David Livingston |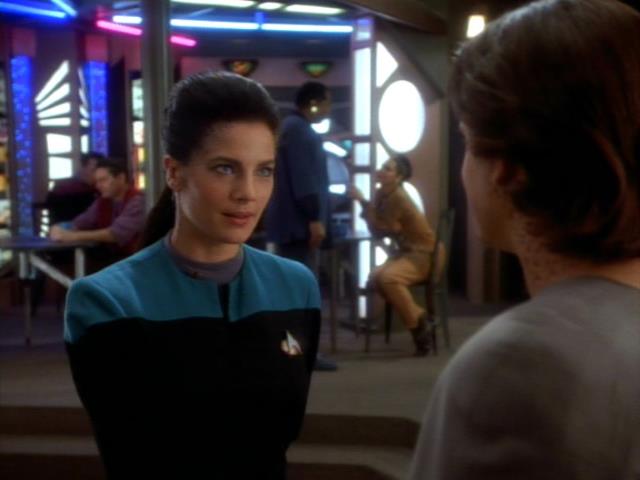 Synopsis
While hosting a Trill initiate named Arjin, Dax discovers a tiny, developing "proto-universe," which threatens to destroy the station as it expands.
Guest Cast
Geoffrey Blake (Arjin)
Ron Taylor (Klingon Host)
Richard Poe (Gul Evek)
Chris Nelson Norris (the Alien Man)
Notes
O'Brien discovers that Cardassian voles — small, rodent-like creatures — have infested the station.

This is the first appearance of Gul Evek.
---