Star Trek: Deep Space Nine
---
"Paradise"
| | |
| --- | --- |
| Episode Number | 35 (2.15) |
| Production Number | 435 |
| Season | 2 |
| Stardate | 47573.1 |
| Original Airdate | 12-Feb-1994 |
| Teleplay | Jim Trombetta & James Crocker |
| Director | Corey Allen |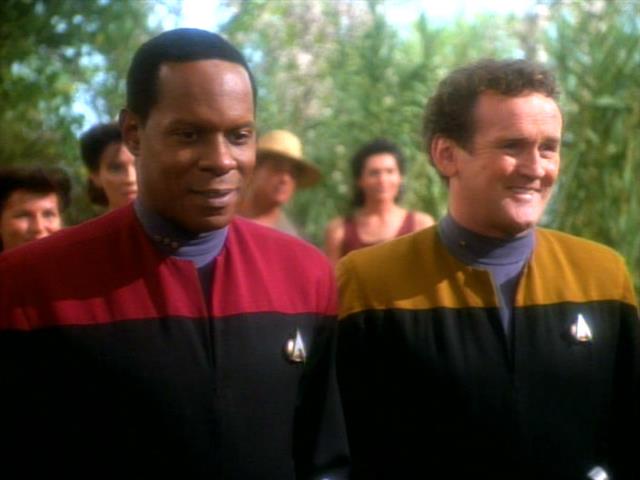 Synopsis
Sisko and O'Brien are stranded on a planet inhabited by humans who have rejected any form of technology.
Guest Cast
Gail Strickland (Alixus)
Julia Nickson (Cassandra)
Steve Vinovich (Joseph)
Michael Buchman Silver (Vinod)
Erick Weiss (Stephan)
Notes
Alixus artificially created the duonetic field, which prevents any E-M activity in technological equipment. She lied to the colonists for 10 years.

O'Brien says at home he is known as "The Black Thumb" and the only way he can get anything to grow was to marry a botanist. He said he asked Keiko to marry him after she built the arboretum on the Enterprise-D.
---