Star Trek: Deep Space Nine
---
"Armageddon Game"
| | |
| --- | --- |
| Episode Number | 33 (2.13) |
| Production Number | 433 |
| Season | 2 |
| Stardate | |
| Original Airdate | 29-Jan-1994 |
| Teleplay | Morgan Gendel |
| Director | Winrich Kolbe |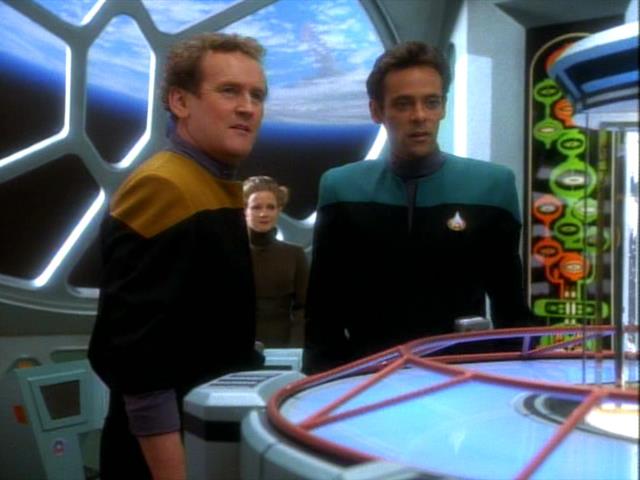 Synopsis
Orbiting above T'Lani III, Bashir and O'Brien help the T'Lani and Kellerun destroy their deadly bio-weapons, unaware that their hosts intend to sacrifice them as part of the peace process. The T'Lani and Kellerun ambassadors tell Sisko that Bashir and O'Brien were accidentally killed.
Guest Cast
Darleen Carr (Ambassador E'Tyshra)
Peter White (Ambassador Sharat)
Larry Cedar (Nydrom)
Bill Mondy (Jakin)
Notes
The bio-weapons are called the Harvesters.
---