Star Trek: Deep Space Nine
---
"The Alternate"
| | |
| --- | --- |
| Episode Number | 32 (2.12) |
| Production Number | 432 |
| Season | 2 |
| Stardate | |
| Original Airdate | 08-Jan-1994 |
| Story | Jim Trombetta and Bill Dial |
| Teleplay | Bill Dial |
| Director | David Carson |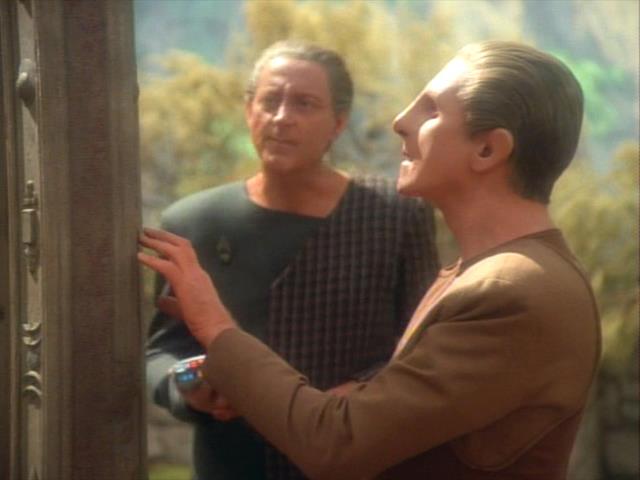 Synopsis
Dr. Mora Pol, Odo's mentor arrives on Deep Space 9 intent on resuming his search for Odo's true origin. Following Dr. Mora's leads, they travel to planet L-S VI in the Gamma Quadrant and bring back a silicate-based lifeform, which wreaks havoc on the station.
Guest Cast
James Sloyan (Dr. Mora Pol)
Matt McKenzie (Dr. Weld Ram)
Notes
The trip from Bajor to DS9 takes five hours.

The "monster" turns out to be Odo, who was affected by the gas that knocked out the away team.
---