Tyler, Ash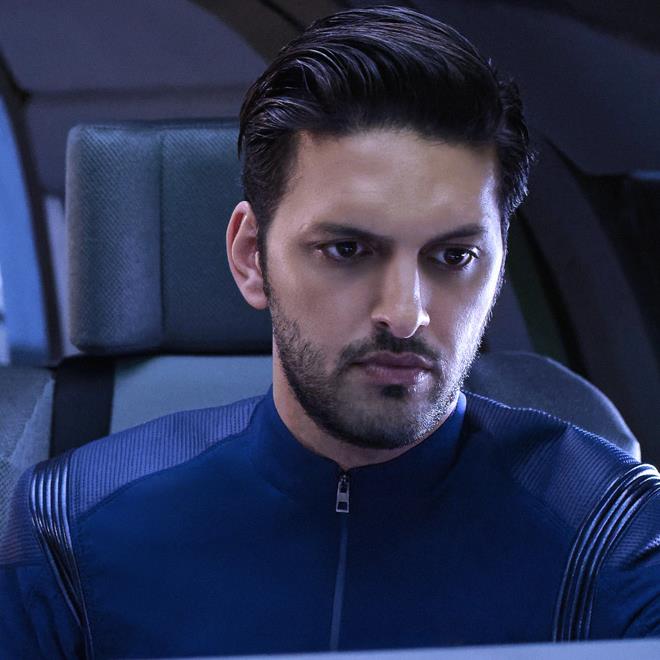 Lt. Ash Tyler
Shazad Latif
CURRENT ASSIGNMENT:
Acting Head, Section 31
PREVIOUS ASSIGNMENT:
Chief of Security, U.S.S. Discovery NCC-1031
BIOGRAPHICAL DATA
PLACE OF BIRTH:
2228, Seattle, North America, Earth
Ash Tyler was raised by a single mother, a third grade teacher near Seattle, Washington. He never knew his father. She died while Tyler attended Starfleet Academy.

After the destruction of the U.S.S. Yeager at the Battle at the Binary Stars, Tyler was taken captive by the Klingons. His memories and physical appearance were used as the base for a genetic transformation of the Klingon torchbearer Voq, as part of a plan designed by L'Rell and Voq to infiltrate the U.S.S. Discovery as a sleeper agent.

Howerver, there were issues reactivating the Voq personality, and L'Rell had to "kill" it to save his life, leaving behind the Tyler personality.

After the war, Tyler returned with L'Rell to the Klingon Empire. He ultimately left the Empire to join Section 31.
SERVICE RECORD
Assigned to U.S.S. Yeager NCC-1437
2256 Missing in Action after destruction of U.S.S. Yeager NCC-1437
2256 Assigned to U.S.S. Discovery NCC-1031, Chief of Security
2256 Aided in destruction of the Klingon Sarcophagus/Ship of the Dead
2257 Returned to Klingon Empire with Chancellor L'Rell
2257 Joined Section 31 as an Agent, working under Captain Leland
2257 After the battle with Section 31 Control and the U.S.S. Enterprise NCC-1701, he was appointed acting head of Section 31
PHOTOGRAPHIC RECORD
---